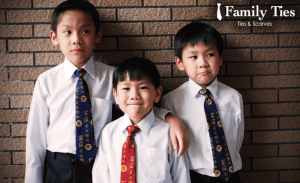 Thanks to many wonderful donations, the IMS Book Drive is nearly ready to ship its first collection to the French Institute for Research on Mormonism in Bordeaux, France!
The IMS Book Drive aims to promote quality scholarship on international Mormonism and the development of a global Mormon studies community by placing Mormon studies collections (books, journals, and access to online resources) at universities and research centers outside of North America.
Donations of books (via the Amazon.com wishlist) and funds for international shipping (via PayPal) are still urgently needed to complete this first IMS collection, the second collection bound for the University of Queensland in Australia, and the remaining two collections that we hope to place by the end of 2013.
Lucky souls attending the Mormon History Association meeting in Layton, Utah on June 7th and June 8th can stop by the IMS 2013 Summer Fundraiser (graciously hosted by Dialogue) for free Asian treats. We will be raffling off some fabulous prizes collected from across the globe, including boomerangs from Australia and sacks of the tastiest lychee jellies in Asia! Those searching for an original Father's Day gift will be pleased to learn that we are also selling several colors of the ubiquitous "家庭是永恒的" ["Families Are Forever" in Chinese] tie, the favored Sunday tie of the hip, hardworking Mormons of China's Pearl River Delta. All proceeds will go to the IMS Book Drive project. We hope to raise all remaining funds needed for the 2013 collections at this Summer Fundraiser.

The 2013 Book Drive is the inaugural project of what the International Mormon Studies co-organizers intend to be a long-term effort that will transform the landscape of Mormon studies. We continue to brainstorm ideas for 2014, including sponsoring summer research grants, working with libraries to offer a "Scan-and-Deliver" online research service, developing an international lending network, etc.
We welcome your input and involvement as we seek the financial means, scholarly connections, and creative resources to expand global scholarship on Mormonism. Currently, we especially need help identifying potential IMS Book Drive recipient institutions (including making contact with local scholars who would want to use the collection). Email us at internationalmormonstudies@gmail.com.