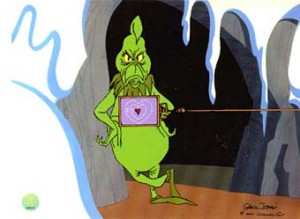 This quarter at Northern Seminary, I took a class for which I had low enthusiasm before I walked in the door back in September. In fact, the words "low enthusiasm" might be overstating it a bit. If it hadn't been required to complete my degree, I would have probably found a way to avoid taking this course altogether.
However, you can't opt out of core theology courses when you are enrolled in seminary.
I'm not anti-theology. I noted in my first paper for my Theology I course this quarter that I've done a fair measure of theological reading in my life, and my primary structure through which I've learned to think theologically to this point has been through dipping into systematic theology texts like Wayne Grudem's Systematic Theology: An Introduction To Biblical Doctrine (Zondervan, 1995) and Millard Erickson's Christian Theology (Baker, 1998).  While these and other assorted sources were helpful insofar as they gave me a topical understanding of important categories and propositions of my faith in Jesus the Messiah, they didn't attempt to put all the various categories together into any sort of cohesive story. It was like having a set of bulging file folders in my mind, each filled with important information.
Theology has long been known as "Queen of the Sciences". Because of the propositional, systematic way in which I'd been exposed to theological topics, all those file folders found have been stored in the science section of my brain. I chafed at having to take the theological equivalent of Chemistry and Physics.
Another way I think I might have been looking at it was my unspoken concern that I was really enrolling in a couple of rounds of Logic class and Debate club, which was another way in which I'd experienced the study of theology. I spent five years (more or less) as a staff member at another seminary in the Chicago area, and my husband is a graduate of said institution. I left my employ at that school with the lingering suspicion that precise theology had more to do with winning than it did with loving.
I hope to graduate from Northern Seminary some day, so with a bit of a Grinch-like grumble, I showed up the first day of class and discovered that maybe those paradigms weren't the only way in which a person could study theology, thanks to my instructor, Dr. Cherith Fee Nordling. Maybe theology was more an art than a science. What if story and poetry and mystery and beauty were the grammar of our study in addition to defining terms and introducing information? What if worship was the result of my reading and our class discussion, and not just the ability to create tidy outlines and careful categories? I understand that lectures, quizzes, papers and textbooks are a work of the mind, and are not designed primarily to touch the affective part of our understanding. But this is God we're talking about here, so how can theological inquiry not pierce our heart as well as enriching our minds?
I expected that I'd learn some new stuff this quarter. But never would have imagined that my heart would have grown a couple of sizes in the process.