I've been watching various corporations, universities, NGOs and non-profits respond to the demands of the Boycott, Divest & Sanctions (BDS) movement. The stated goal of the BDS movement is to apply political and economic pressure on the State of Israel in order to "encourage" the two-state solution, but there are a whole lot of people involved in the movement who appear to wish to boycott, divest, and sanction Israel right off the map. Some of them might be in your workplace or the non-profit you support. Some of them might be in your church. They're in the one I currently attend – a position that troubles me deeply.
The Simon Wiesenthal Center has a helpful summary of the BDS movement here. The movement has picked up steam over the last couple of years, and, as the Wiesenthal Center notes, if you peel away the veneer of the BDS movement, you'll find an old, old motivation. The BDS movement "…presents itself as a pro-peace initiative but in reality is a thinly-veiled, anti-Israel and anti-Semitic 'poison pill,' whose goal is the demonization, delegitimization, and ultimate demise of the Jewish State. Taking a page from the late twentieth century worldwide campaign against the South African Apartheid regime, BDS casts a global anti-Israel net on campuses, among unions, entertainers and Churches."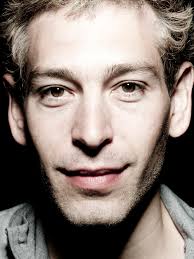 The BDS movement's true ideology showed recently at the Rototom Sunsplash music festival in Valencia, Spain when festival organizers under pressure from BDS folks demanded that one of the artists they'd invited to perform at the festival sign a statement supporting formation of a separate Palestinian state. This artist in question is American-born Jewish reggae/rapper Matisyahu.
In his piece for RNS, Rabbi Jeffery Solkin detailed what happened next:
"The festival organizers contacted me because they were getting pressure from the BDS movement. They wanted me to write a letter, or make a video, stating my positions on Zionism and the Israeli-Palestinian conflict to pacify the BDS people. I support peace and compassion for all people…Were any of the other artists scheduled to perform asked to make political statements in order to perform?" Matisyahu said.

Remember: this is Spain. These are the folks who brought you the Spanish Inquisition, the expulsion in 1492, and who are now inviting descendants of the expelled to return and regain the Spanish citizenship that was stripped from their ancestors.

Here is what happened. People condemned the festival for singling Matisyahu out as a Jew. Even the Spanish government protested.

So, the festival backtracked.
In his piece, Solkin notes this is far from an isolated incident. Western Jewish organizations and businesses are being pressured to distance themselves from support of Israel. While not all Jews in this country express unblinking support of every single thing Israel does, BDS is like a wild boar in a china shop, demanding in the name of "peace" that Jewish people condemn Israeli policy and come over to the other side. With a total lack of irony, BDS advocates have no problem diminishing the history and identity of the Jewish people in order to garner support for the Palestinians. While a tiny minority of the Jewish people have signed on to some facet of the BDS movement, it is an almost-entirely non-Jewish thrust. Most Jews, including the mainstream lobbying and education group AJC, have vigorously opposed BDS activities. History has told us again and again that when we diminish one group's humanity in order to strengthen the position of the other, everyone loses.
Sadly, I keep stubbing my toe on BDS sentiments in some corners of the church. The church is the one place where that has the ability to ground their thinking in Scripture, history, and the ministry of reconciliation given us by our Jewish Messiah. We should be beyond marketplace political boycotts and and anti-Semitic bullying. Yet Jewish watchdog group NGO Monitor said this of some church groups' relationship to BDS:
Not all church groups pursue anti-Israel agendas and BDS. However, there is a strong, well-financed network of churches that lead BDS campaigns, with an emphasis on divestment. The leaders of these groups, often members of the clergy, selectively use the rhetoric of religious and moral authority to condemn Israel in sermons, essays, press releases, reports, and other publications. Palestinians are portrayed as the weaker and suffering party that must be defended against injustice. In some instances, however, it is clear that anti-Israel sentiments are used to mask antisemitic attitudes.
The Presbyterian Church USA and the United Church of Christ have both voted in favor of divesting their financial holdings from anything that might provide financial gain to Israel in support of BDS aims. Other denominational bodies are considering following suit. I see BDS support in the non-denominational world, as well. Certainly, Evangelicals have always been known for their strong, even unblinking, support of Israel. Yet that is rapidly changing among younger Evangelicals and among some from progressive streams from within this community. BDS is often framed as a justice response – with nary a thought about the injustice of rabid anti-Semitism it engenders.
Terrible injustice is happening across the Middle East. The refugee crisis brought on by Isalmicist military events across Northern Africa as well as in Syria, Iraq and Iran has brought hundreds of thousands into miserable, open-ended living conditions. (How I wish the BDS people would put their energy instead into caring for the needs of the refugee community, which would better reflect the mission of the church to serve others and make disciples.) I also agree that in some areas, living conditions in Gaza and the West Bank are abysmal. Wouldn't it be amazing if the BDS-sympathetic churches and denominations would marshall their efforts toward education, job creation, peacemaking/reconciliation efforts like this one and evangelism? I know some are, but when they're also focusing on punitive-toward-Israel BDS involvement, they're radically diminishing their witness and care for the Jewish people – my people – in the process.
What can you do?
(1) Learn. This issue touches a lot of different spheres in our society. Unless you're a policy geek, you might have at best only a passing acquaintance with this issue. Hit up a few of the links I've included above, then do your own due diligence on this issue. If you attend a denominational church, find out where the denomination stands on BDS-driven investment policies. Ask questions about how your church's theology about Israel and the Middle East.
(2) Support ministries involved in mercy/aid to refugees across the Middle East. You can check websites to look for policy statements, or email someone in charge to do a little research if you'd like to avoid those related to BDS NGO's.
(3) Pray for the peace of Jerusalem. It sounds simplistic in light of modern, complex and intractable geopolitical realities – but there are no loopholes in the imperative found in Ps. 122:6. Jerusalem has always been the key to the region, and only the shalom of God can bring the kind of peace for which every human being in Gaza, West Jerusalem, or Poughkeepsie longs for.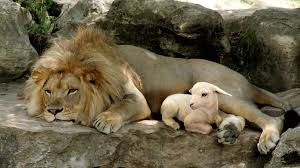 Have you heard about the BDS movement? In what context? What thoughts or questions do you have about it? 
Images via Creative Commons 2.0 search