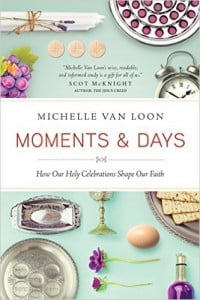 I'm reaching out to you because I'm looking for a bit of help. My book Moments & Days: How Our Holy Celebrations Shape Our Faith releases September 1. I'm excited about helping other believers better know their spiritual heritage and faithfully enjoy our eternal God as we live in finite time. I'm writing today to see if you'd be willing to be a part of my launch team.
You may be wondering what a launch team is and why you should consider being a part of it. (Very good questions!)
A launch team is a group of people who are willing to take a few moments to share with their circle about the book. Beginning August 1st, I'll send you an email a week for four weeks with some ready-made instructions – simple tweets or Facebook posts – you can use to share the message of the book with your favorite social network. In addition, you'll get a special sneak preview at some of the content of the book. Your participation means a lot, and the message of Moments & Days is one that can make a huge difference for readers in these unsettled times in which we live.
I'll be drawing one name from among those who participate in the Moments & Days launch team to receive a gift of beautiful olivewood candlesticks. And every launch team member will be eligible to purchase directly from me two copies of the book for the price of one. You can keep one, and gift the other to a friend, family member, or church leader. Such a deal!
If you are interested in being a part of the Moments & Days launch team, please click here to contact me.