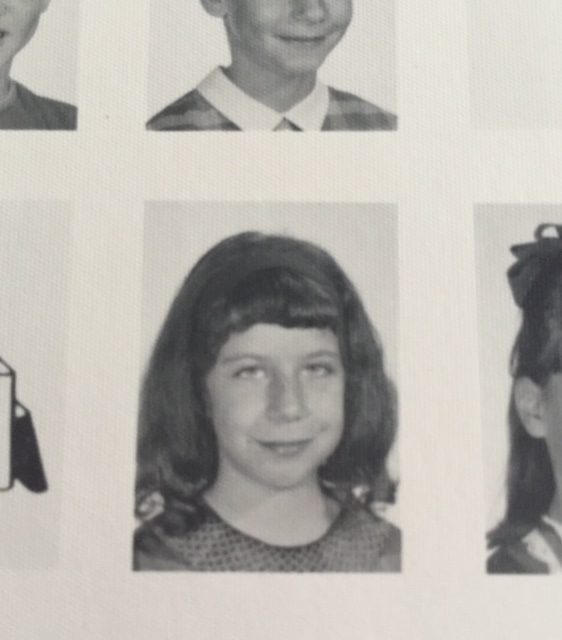 When I was in third grade, I wrote an A++ essay about Leonard daVinci. My teacher, Mrs. Sweet, invited me to come to a night school class in which she was enrolled so I could dazzle her peers with my powerful insights about the artist/inventor/Renaissance man. In my memory, she had a reaction to my brilliant writing similar to this one. (No doubt the real reason she brought me to her class was because she had to do some sort of presentation about curriculum design or writing instruction, and I was a well-behaved guinea pig. I like my mis-remembered version better.)
I dreamed of being a writer then. Books were my safe place, refuge from the confusing world around me and portal to a thousand other better worlds. They told me I wasn't alone, and promised me a future my own present circumstances never could.
Other vocational plans layered themselves on top of the writing dream during my teens: I imagined I'd be a history major, then a special ed teacher, or perhaps a sign language interpreter. All the while, I was writing – journaling, helping my husband write papers, putting together bits for the church newsletter. An invitation by a friend to try writing some radio scripts swept my other half-realized plans aside for good. I spent my 20's and 30's changing diapers and teaching my kids to read while writing plays, skits, occasional articles, kids stories for a Sunday School publisher, curriculum reviews for a home school magazine, and PR bits for chiropractors and art galleries. Tiny checks for some of my writing efforts were like breadcrumbs on the path showing me the way forward. I didn't know where I was going, but I was glad to follow the One coaxing me forward.
He was at work in all of it: the little girl who lived in her books, the teen who loved history, teaching, and making language come alive; the adult who never wanted to tell the people who paid me $50 here, $100 there for my writing that I would have done almost every bit of it for free.
I'm glad I didn't have a map for this journey, because I never would have dreamed it would have led to this: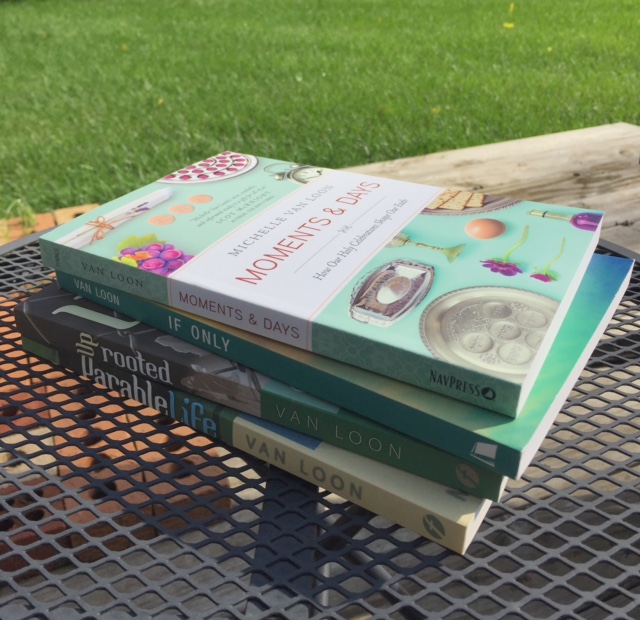 Today is the official release day of my fourth book. I've been honored to discover my words have been for refuge and portal for others in the way the books of others have always been for me. I'm praying book number four continues to speak truth to the spiritual rebels, refugees, and ragamuffins who are my readers and friends.
Therefore every scribe who has become a disciple of the kingdom of heaven is like a head of a household, who brings out of his treasure things new and old. – Matthew 13:52 NASB
Jesus was speaking in this passage of the scribes who painstakingly copied the very words of God. These men knew every jot and tittle of the words on the page. He commended to his community of disciples those once-fearsome scribes and religious experts who'd been born again, men who some disciples had viewed as their opponents. Jesus knew something different about them. While they'd warehoused the transcendent beauty of the ancient sacred texts like librarians in the vaults of their souls, Jesus said they were now free as the newly-born king's children to unhoard these Word-riches to via teaching, prayer, prophesy, and preaching to their spiritual siblings and a word-starved world. They didn't have to hide from the world, nor run from it, as they'd always learned to do to protect that locked-down vault of holiness inside of them. Instead, in Jesus, they themselves became a gift to a world starved for the Word of God.
Writing is an echo of the scribes' ministry. I feel the weight of the responsibility of this vocation. And sometimes, I feel the perfect delight of a child bringing out into the world some of the beautiful treasures in my Father's storehouse of good.
Today is one of those days. I stop and celebrate on my Pilgrim's Road Trip. I remember how that stack of books in the picture above came to be. That little third grade girl in Mrs. Sweet's class could not imagined this day, but today I feel her delight within me as I offer thanks to the One who invited me into his storehouse. He taught me how to share some of his treasures with you who read my words. I am grateful with thanks that transcends the limits of human language language to him. I am praying my book is an offering to readers of new treasures and old in the name of the One who himself the refuge, portal, and storehouse alike.