I appreciate the unique ministry of the Kesher Forum. This Chicago-area monthly lecture series is a place where people can come to hear from respected teachers and writers from the Christian and Jewish community about the Jewish foundations of Christianity, Jewish perspectives on Christianity, current issues facing the Jewish community, interfaith relationships, and more. Evangelical Christians are the primary audience, but the Forum draws its audience from a variety of backgrounds and faith traditions. The Kesher Forum has been in existence for eight years, and has welcomed speakers including academics Dr. Richard Averbeck and Dr. John Monson, spiritual leaders including Rabbi Niles Goldstein and Rabbi Evan Moffic, actress Mimi Sagadin, and authors like Jenny Berg Chandler and I.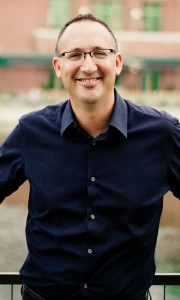 Justin Kron facilitates these free events, which usually include a light dinner before the lecture for those who may be coming straight from work. He notes that he's been grateful that some local Jewish leaders who value tolerance and education have affirmed the Forum's goals of increasing interaction between Christians and Jews. The Christians who attend these lectures often express appreciation for a low-key opportunity to learn more about Jesus' Jewishness and learning how to better love their Jewish friends and neighbors. The Kesher Forum is a wonderful resource for those of you living in the Chicago area. If you "like" the Kesher Forum's facebook page, you'll get updates on upcoming speakers (Stan Guthrie on Monday, October 10th, and I'll be speaking on Monday, November 7th) as well as links to other relevant news stories and Chicago-area events.
Justin recently sent out a newsletter that gave a bit of the history of the Kesher Forum. With his permission, I'm including it here:
Nearly 16 years ago I had a conversation with a Jewish man in New York City that highlighted for me that the lack of "JQ" (Jewish Sensitivity Quotient) in the Church. This man asked me, "Can you help me understand how millions of Christians around the world can embrace a Jew as their 'Lord and Savior', yet they don't seem to know anything about the holidays He celebrated? 
He then informed me that he had worked with Christians on and off over the years and that it was a very rare occasion that any of them would give him a holiday greeting during the Jewish holidays. No "Happy New Year" at Rosh Hashanah. No "Happy Hanukkah" at Hanukkah. No "Happy Passover" at Passover.

His observation and experience reinforced two deficiencies that I had also observed and experienced in the Church. First, that most Christians know very little about the Jewish heritage of the Christian faith; and second, they're not as sensitive to their Jewish neighbors as they should be. 
This is why the Kesher Forum exists. It exists to help address those deficiencies, and this is why we uphold the following core values that drive much of what we do at our monthly gatherings and special events:
1. Jesus was Jewish…therefore his Jewishness should matter to us
Philip Yancey wisely wrote in chapter 3 ("Background: Jewish Roots and Soil") of his award-winning book, The Jesus I Never Knew (1994)—
…I can no more understand Jesus apart from his Jewishness than I can understand Gandhi apart from his Indianness. …To know Jesus story I must, in the same way I get to know anyone else's story, learn something of his culture, family, and background. 
If you agree with that, then the Kesher Forum is a place where we will provide speakers and teaching that highlight that essential aspect of Jesus' identity.
2. Jewish people mattered to Jesus…therefore Jewish people should matter to us
Yancey again writes—
…[Jesus] probably did not spend his life among Jews in the first century merely to save Americans in the twentieth. Considering such, there should be no doubt that Jesus would have a very special sensitivity and burden for the Jewish community today, and therefore, so should we.   
Unfortunately, however, the historical track record of the Church has shown otherwise, which is why I will continually encourage those who are connected with the Kesher Forum to seek out meaningful opportunities to engage with their Jewish friends and neighbors – not only through inviting them to our monthly gatherings, but through the many events, organizations, and places where they are already gathering, like the U.S. Holocaust Memorial Museum Risa K. Lambertbenefit I had the privilege of attending yesterday (Click HERE if you'd like to watch a very meaningful tribute video they showed honoring the life of Elie Wiesel).
I also reminded each and everyone there that they play a very critical role in raising up these values within their local congregations. That is ultimately where they need to take root and flourish, and I'm hopeful that the Kesher Forum will help support that need in the coming year and beyond.