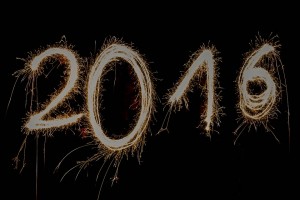 This year is being dubbed a true annus horribilis (year of disaster) by many. I'll be frank. It hasn't been my favorite for a variety of reasons, both cultural and personal. As it often does, the horribilis has the odor and consistency of fresh bat guano. In other words, it can serve as some Grade A fertilizer.
I'm not given to putting together end of year recaps, but it helps to step back a few paces in order to see the growth sprouting from the guano, I thought I'd do a bit of reflection about the some of the numbers that detail the good, the bad, and the horribilis of 2016. What numbers capture the events of this year for you?
768 (and counting) – The number of homicides in the city of Chicago this year. My husband and I live in the `burbs, so we're insulated by a few miles of distance from where the never-ending gun violence is happening. But we are connected to these losses by our shared humanity. This horrifying steady stream of murders affects each one of us.
Depends on who is doing the tabulating – The number of terrorist incidents in the U.S. and abroad. According to the map linked here, Greenland seems to be out of the sights of terrorists, but few other locations in the world have remained free of terrorist attacks.
North of 800 – My best guesstimate is that I read at least 3 news or opinion pieces each day related to the presidential election. And that doesn't count the cable and broadcast news I watched to go along with it. I plan to scale back next year, as little of what I read was good for my soul.
1 – Vote for president. For the last 20 years, I have not voted for a major party candidate. I've chosen not to vote in some elections, and have voted third-party or write-in during others. After reading so many articles and losing a few friends when I voiced my alarm about Donald Trump, abstaining from voting didn't seem to be a good option. I wrote in Evan McMullin, whose motto was "It's never too late to do the right thing". That motto will continue to preach in 2017.
19 – The percentage of self-identifying Evangelicals who didn't vote for Trump. I suspect the percentage of that group voting for third-party candidates was less than 2%, but I'm no Nate Silver.
3 – Though it seemed like there are always theological debates taking place online, the three big stories for that captured my attention this year included the Eternal Subordination of the Son discussion, the pushback against affirming gay marriage versus the the move to affirm by other high-profile Christian speakers and bloggers, and the discussion about the role and function of women's conferences/ministry. At first blush, these may seem like three disconnected items, but I believe the three overlap in some significant ways and demand clarity and charity regarding orthodoxy, orthopraxy, ecclesiology, and anthropology.
91 – Blog posts this year. Most can be read in this space, others were run first at Scot McKnight's Jesus Creed blog. I'm grateful to be a part of the ongoing theological conversation there. I had several pieces at Christianity Today's women's blog sites, and have been enriched by that community's smart writing and cultural observation. I've also contributed a couple of pieces to Missio Alliance's blog. I guess I have a lot to say. Thank you for reading!
1 – Book released into the world. My patient and supportive husband notes that he never would have dreamed when we got married 37 years ago that I would become a writer, but he's glad I have. Me too. This book was a work of love for me, and I'm praying it strengthens and enriches many.
2 – Addresses. We didn't want to move this year, but one of the downsides of being a renter is being at the mercy of a landlord who decides mid-February is a perfect time to sell the house in which you're living.
1 – Lost cat. She ran away the day before we moved. Yes, it was as sad as it sounds. It still is.
30 – The number of years since we've been regular attenders at a Messianic congregation. When I'm not speaking (or sick), we've been worshipping here.
4 and 4 – The number of months I spent on antibiotics and the number of monthly intravenous Immunoglobulin G plasma infusions I've received since receiving my diagnosis of CVID.
20-45 – The number of women in the Tuesday morning Bible study I attend and co-lead. When I got very, very sick last spring, they prayed, sent cards, showed up with food, and offered financial assistance to my family. It all looked like Jesus to me.
4 – Trips. Despite the diagnosis, I was able to travel to Grand Rapids, MI for the Festival of Faith and Writing, and Nashville for a meeting, and with my husband to the Upper Peninsula for a week of family camp at InterVarsity's Cedar Campus, and to Colorado to visit our son Jacob. (And a bonus trip last weekend to the Hotel Sofitel in Chicago, paid for as a Christmas gift to us by our son Ben and daughter-in-law Sarah.)
15 – Nights in a hotel, paid for by our new landlord, so they could do black mold remediation. Twice.
2 – Grandsons, growing up so quickly! It is good to hear their laughter, and simply to hang out with them most every week.
1 – Hope. Not in politics, nor in physical health or financial security, but in the resurrected Messiah, Jesus. II am certain that every one of his promises stand, and that in the end, everything sad will come untrue. 2016 was filled with the guano of bad, mad, and sad. Hope can flourish in guano.