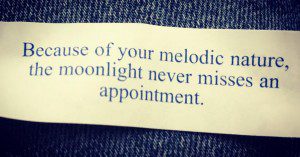 I have a post in the hopper for tomorrow but today I wanted to wave my hands in wonder and amazement over the fact that I got to talk to the Real Eric Metaxas on the phone. Fast paced and hysterically funny–by the end of the hour I felt like I had run a marathon, or what I imagine it must be like to run a marathon.
This is now twice that I've phoned in to to talk to people So Cool (1st time for Christ and Pop Culture to stumble around fawningly over the uber cool Erin Straza and Hannah Anderson) that I really have nothing more to live for.
I'm gushing–I'm sorry–I'll try to pull myself together. The great regret I have is that, when Twice prompted to say the name of my blog and podcast, I said a hundred things but not the name. Didn't even occur to me. "Why didn't you Say The Name Of Your Blog?" asked Matt as I carefully and shakily placed my phone done on the table when it was all over. I just lay on the floor in horror over that And the fact that it never occurred to me to look up the etymology of the word Sarcasm. Boy, what a great word, I totally could have written about that in the actual book. Cough. Anyway! Hope you enjoy the podcast. And here are some links I saved up over the week.
First, the Apologista who is super cool and tweeted the show to berate them into having me on. She blogs too, did you know? She thinks you should read the Bible too.
And next up, Greg on the Milo disaster.
And then something cool about the Mayans.
And a beautiful house with a fascinating history.
Melanie about homeschooling.
A cool video about West Africa.
And something funny.
And something to eat.
And have a happy Wednesday!