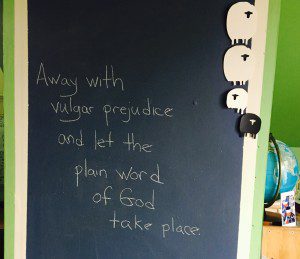 Good Morning to you all on this quiet gray day, the perfect day for pulling weeds and strewing mulch in all directions. We've done up a scintillating podcast about, um, let me see, what did we talk about…how weird Evangelicals sound when they talk, how weird that Oceans song is, how emotionalism obscures reality. I think that about covers it.
And now some links. Some nice links.
Carl Trueman saying obvious things about Christian worship. In a word, yes.
A sobering read about Planned Parenthood.
Here is a beautiful ancient Egyptian tomb.
Tim being insightful as usual.
Beautiful old color photos
.
Something fascinating childbirth and pregnancy.
Matt's sermon which I loved, particularly since I've been working with my Sunday school class about just this subject for six months.
And now I am going to love on my garden…Hahahahahaha. Pip pip.