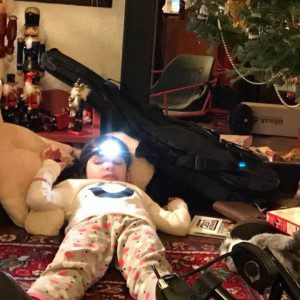 I've been home now for over a week so I guess I should unpack. Seems like maybe the moment has arrived. For one thing I have some tulip bulbs procured out of a shop in the airport in Amsterdam buried under a layer of socks (which I also desperately require), books, and other items that I am sure I must be missing. I need to recover them and shuffle out into the back snow covered garden and ram them into the hard frozen ground. Sure, I could have done this before, when it wasn't two degrees outside, but the time just didn't seem right somehow.
And just think about it. If I unpack now, instead of waiting for the week of Thanksgiving, I can immediately launch into the the required panic about Advent and Christmas.
For instance, Advent candles. And also, oh my word, there isn't enough time as usual.
I've decided to throw all caution to the wind this year and just live out the panicked time compressing portion of my personality. I don't feel like trying to climb up the mountain of even nodding toward the farce that I am a calm, measured, holy person with upright and godly inclinations.
What I'm going to do instead is expect that I will embody a flawless Advent and Christmas celebration. Here's how it will play out.
I won't forget anything, nor any important and essential person.
I will be extra super charitable, for instance, but also have a magically wondrously set table that is the envy of all people everywhere.
All the dreams of my children will prance along like delicate unicorns across a rainbow of fulfilled expectations.
I won't bite off more than I can chew, neither literally, nor metaphorically, nor figuratively.
My kitchen will always be clean, but not too clean so that all the children of the world feel welcome to suddenly embark on insane enterprises like baking cookies.
I will be on top of the children's school. They won't in any way fall behind in the rush for a merry and bright and beautiful Christmas. They won't find themselves on January 2nd, doing thirty five math lessons in twenty four hours, weeping over a science experiment they should have done three weeks ago.
I won't ever lose my cool and stand in my kitchen grinding my teeth, scrubbing congealed fat and sugar off of the stove, cursing the darkness.
I won't ever snap at a whining child, plugged full to the brim of over indulgence and godless consumerism.
I will always be singing appropriate to the season songs, hymns, and spiritual songs that arise from the wellspring of who I am.
I will be able to eat all the sugar and not gain even an ounce. That also will happen.
Truly, it will be the best thing ever. And, of course, I will catalogue it here in lurid, shiny detail. My pictures will make you drool with jealousy, my elegant prose will make you hate your life. And in the midst of it all God won't laugh. He will welcome me into heaven on the basis of my personal awesomeness. Which will be great, because a Christmas like this would surely be the death of me. Pip pip.