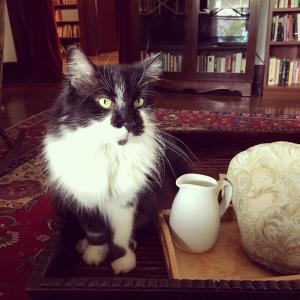 Good Morning All. We are crazy busy today and so have only had time to do up a short ridiculous podcast where we say a lot of things we don't mean, and deride each other, and then remember the time and rush off to all the real work of the day. You're probably busy too so you'll be happy its so curtailed.
Didn't have too much time to read either this last week but I think I do have a few things.
Matt loves this site.
This is funny.
And this is nice.
And this is weird.
And this has a lot of pink. But oh…the flowers.
No sermon this week, but here is an excellent class.
And I'm sorry to say I've got so much stuff to do, I've got to trot along.