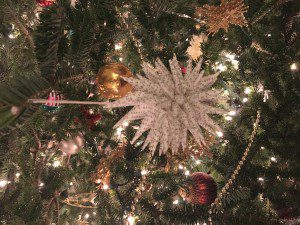 Merry Christmas, obviously. Our gift to you is a long and thorough podcasting attack on everything that everybody holds dear, especially in the Christmas season. We talk about the funeral of HW Bush, how putting up decorations before Christmas is wrong, how Silent Night is kind of annoying, how evangelicals were wrong about the Messiah in the 80s and are still wrong about almost everything, and how Jesus wasn't born in a stable. We put the holly in jolly. Don't miss it!
Here is the young "Messiah," may God have mercy on your soul. And here is something about the date of Christmas, and something about the stable.
Here is something long and interesting.
And something else fascinating.
And I loved this.
And this was excellent. And affirmed by this funny song.
And this was a good listen.
And here are this week's Pelican Links.
And somewhere to shop.
And here is something pretty.
And
something
delicious.
And an excellent sermon and a helpful class.
And to close out, here is the Calvin quote that should inform and govern your posture towards all earthly needs. Have a lovely day!
There were some otherwise good and holy men who when they saw intemperance and wantonness…desired to correct this dangerous evil. This one plan occurred to them: they allowed man to use physical goods so long as necessity required…but they were far too severe. For they would fetter consciences more tightly than does the Word of the Lord – a very dangerous thing. Now, to them necessity means to abstain from all things that they could do without; thus according to them, it would scarcely be permitted to add any food at all to plain bread and water. Let this be our principle: that the use of God's gifts is not wrongly directed when it is referred to that end to which the Author himself created and destined them for us since he created them for our good and not our ruin…Now if we ponder to what end God created food, we shall find that he meant not only to provide for necessity but also for delight and good cheer. Thus the purpose of clothing, apart from necessity, was comeliness and decency. In grasses, trees, and fruits, apart from their various uses, there is beauty of appearance and pleasantness of odor. For if this were not true, the prophet would not have reckoned them among the benefits of God, "that wine gladdens the heart of man, that oil makes his face shine"(Ps.104:15). Scripture would not have reminded us repeatedly, in commending his kindness, that he gave all such things to men. And the natural qualities themselves of things demonstrate to what end and extent we may enjoy them. Has the Lord clothed the flowers with the great beauty that greets our eyes, the sweetness of smell that is wafted upon our nostrils, and yet will it be unlawful for our eyes to be affected by that beauty, or our sense of smell by the sweetness of that odor? What? Did he not so distinguish colors as to make some more lovely than others? What? Did he not endow gold and silver, ivory and marble, with a loveliness that renders them more precious than other metals or stones? Did he not render many things attractive to us apart from their necessary use? Away then with that inhuman philosophy which, while conceding only a necessary use of creatures, not only malignantly deprives us of the lawful fruit of God's beneficence but cannot be practiced unless it robs a man of all his senses and degrades him to a block… (Institutes 3.10.1-3)