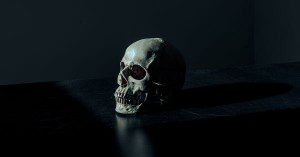 So I didn't get to the goop (just to remind you, A Modern Lifestyle Brand) gift buying guide yesterday, which I know we must have all been a little disappointed about. So let us circle back and enjoy the crazy, shall we? But I am nothing if not helpful, so I am not going to leave you, gaping, with only the offerings of goop. I'm going to add my own real alternatives sprinkled here and there, like little islands of sanity.
And remember, as goop reminded me, Valentines Day doesn't have to be complicated, any little thoughtful gesture can make the day special, and, of course, because today is actually the day, it's too late, so tuck this away for next year. So, let's see, what have we got.
Goop offerings one and two include a Cartier trinity ring for 12,400 smackaroos, and a spa day in Rancho Santa Fe, California. What's not to love? Besides the stress of flying there and figuring out where to leave your children for the day and also that's insane.
My Alternative: Buy any jewelry from my dear friend Kyra who obsessively invents and makes beautiful pieces.
Goop #3 and #4 are a price to be determined sort of abstract painting object, and some fifty dollar plates with your biggest initial on them which are, apparently, perfect catch-alls "for jewelry, odds and ends, even palo santo ashes." Hashtag Shudder. If you find your finger hovering over the buy button, imagine Jeeves coughing gently in your ear and almost imperceptibly shaking his head.
My alternative: That gorgeous Spode teacup Matt surprised me with one year that turned out to be the size of a bowl and is perfect for broth and hot chocolate and sits there squat and beautiful and satisfying.
Goop's next three offerings are a watch to the tune of ten thousand dollars, a strange looking expensive decanter, and a very expensive dinner in New York City at a restaurant that won't list their prices.
My alternative: Save your money so that you can feed and educate your children who will be there to sooth your wrinkled brow in your old age as you are facing the dark unknowing catastrophe of your spirit being wrenched from your body and hopefully being gathered into the bosom of Abraham because you flung yourself on the mercy of Jesus that one time.
This next batch is my favorite. First we have, recommended by someone who is unmarried and who likes to, on Valentines Day, go phone free and "to indulge in some amazing show, reading, play…. Last year it was Water by the Spoonful at the Mark Taper Forum in LA. This year I'm hoping we'll head to the LA Philharmonic." She recommends a Cartier Love Bracelet for $26,700, some plain wine glasses to the tune of $78 about which she says, "We preach about the beauty of drinking small-batch Lambrusco without added yeasts, coloring, sulfites, or any of the zillion other additives often found in conventional wines." She also recommends a coffee table book called The Alchemy of the Senses for Three Hundred And Ninety-Five Whole Dollars, and finally a bathrobe for the same amount. Because who doesn't want to take all their money and just light it on fire. I know I do. Wow, $395 is like the perfect amount of money—just five dollars shy of piano lessons for my children for a whole month, or a week and a half of food for us to eat, or just about the amount of money it takes to educate twenty adorable children Kenya for a month. Not to be a money snob. I mean, I love books and stuff. If you gave me $395 dollars and said spend it on books…plural…I would be so happy.
And also, I don't think I can stagger on through this incredible list, even to get to the concluding offering, which is a trip to Shanghai.
Can I tell you what Matt bought me this year instead? I can because this is my blog. He bought me a pair of deeply coveted Bluetooth headphones because I stupidly dipped my beautiful and beloved ones into a mug of tea one afternoon, trying to juggle between a stack of books on one side, a jumble of papers on another, and a child hanging over the back of the couch bothering me. I nearly wept that day. It was a tragic and disappointing moment, redeemed and restored by opening a box and finding new headphones nestled there, well able to deliver sound from my expensive phone straight into my cold ear. The other most beloved present be bought me another year was my own audible account so that I can always drown out the gentle din of children shouting at me with the sixty hours of Sherlock Holmes read by Stephen Fry by which I am completely absorbed by at this moment. Gosh I love audible.
Anyway, my advice for Valentines Day is to do whatever you want. Be who you are. If you need goop to tell you to go to Shanghai, that's fine, you do you. As for me, I'll be making chocolate pots and thanking a kind and merciful God for letting me have a husband who gives the best and most interesting presents.