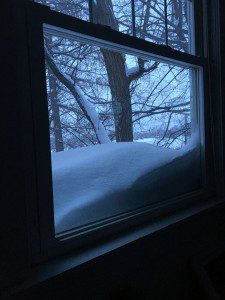 It is a snowy bitter day, as one might expect, so we've done up a podcast about lent, the release of Girl Stop Apologizing, what's going on with the United Methodists, and what you should do if you want your institutional church to remain orthodox. It's all you could possibly want for a Monday. Follow your dreams and listen to it.
Here is the piece about Rachel Hollis.
Here is something interesting.
And here is something super cool.
And something else interesting.
I stole all those from Melanie's facebook feed so go read her blog too. This post is fantastic.
This is insane.
I'm making this on Ash Wednesday.
Here is a helpful class. No sermon today. And that's  all there is for now. Stay warm!