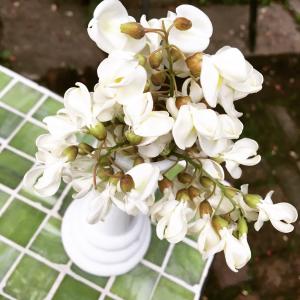 It's a bright, very chilly summer/autumn morning—the cold wind sweeping in and waking us from the stupor of a very long weekend. So we did a probably too long podcast about when summer actually begins, the conditions under which you should pray for the president, how Anglicans shouldn't go to Lambeth, and what on earth is wrong with the Southern Baptists as they gear up for their important meeting. I, you will hear as you listen, am barely functional and can't  remember anything about church history or politics or anything. Matt is pretty cheerful, though. I'm pretty sure between the two of us we solve most of the problems in the world and the church.
I only have a couple of links because I have to stagger over to the garden shop before I fall asleep again.
First up, yesterday was Barbara Pym's Birthday. I wasn't able to celebrate but I will be for most of the rest of the week. I'm going to dig out my little cookbook and try to make something—at the very least indulging in a comforting cup of Ovaltine.
I spent a long time looking at these
pictures
.
This was really an amazing read, how terrible!
This is important thought leading from a leading thought leader.
Here are some of the things I will probably want to be making for my Barbara Pym Birthday Celebrating.
And here is an excellent and encouraging sermon and a helpful class.
Sorry to be so meager on links. Have to wake up before I can read anything ever again. Have a lovely day!