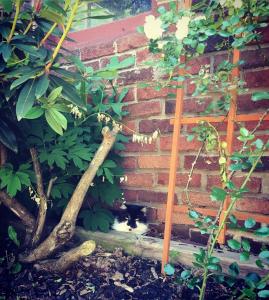 It's a gray and sultry Monday morning and so we got up to complain on our podcast about how Christians are so weird, but also so are all kinds of other people. We castigate the Christians who are boycotting Good Omens, and the Atheists who make every plot-line into a Disney nightmare. I feel like we make some very relevant points.
Here is the article about the Good Omens boycott.
Here is the group that's boycotting them.
Here is the reporting about the prayer to Satan last week.
This is cool.
This is interesting (language alert) about the history of Pride month.
This is funny.
This looks delicious.
And here is an excellent sermon.
And that's all. I've gotta work.