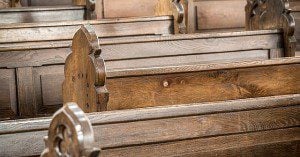 Well, I didn't mean to fall so headlong off the internet as I did the last few days. The fact is, I happened to drive ten hours south to Charlotte, North Carolina for a very productive meeting of the Pelican Project. Turns out one single day of dedicated work equals months and months of online threaded discussion. Paging Cal Newport–how right he is about everything. I drove down on Friday and back again on Sunday. But I'm not so young as I once was and so even though I did try to cobble together some ghastly Sunday blog, I then neglected to push "save" and the thing was lost to me. Then I couldn't wake up on Monday morning in time to podcast, nor on Tuesday to assemble my thoughts, and here I am on Wednesday, wandering around in a tight unproductive circle, eyes puffy from pollen swept in on unwelcome autumnal gusts, back stooped, trying to make sense of my frail mortified reality. More also, Matt keeps sending me shocking posts about the bad behavior of Christian "leaders" and so instead of settling down in one direction, I have been flitting and sipping all over the internet with no particular destination in view.
I guess it doesn't matter, though, because the wide wide world of the internet noticed that I said some sensible things about Rachel Hollis. I am deeply gratified that someone took the trouble to transcribe that podcast—as I have sometimes done to others. It is a thankless and mind-numbing task and I am pretty sure it means I have reached peak something or other.
The other amazing thing is that if you try to buy my out of print book in the UK, you have to pony up a hundred pounds, which you won't be able to do, probably, because of a no-deal Brexit and parliament being shut down. I have no idea if what is happening is good or bad. I did look at a lot of funny pictures of the queen on Twitter, with clever captions underneath. That seemed easier than actually reading the details in an actual news article. #thoughtsandprayers for all you in Britain. And people try to tell me that it isn't the apocalypse.
I don't have the problem of a no-deal Brexit, nor other political perseverations, because for today at least I'm keeping my head firmly in the sand. No, my problem is What Should I Do First? Should I rush around cleaning my house? Should I sit down and tackle my book? Should I pop over to church and sharpen pencils and cut out little bits of paper for Sunday School? Should I face that unpleasant new-release I've promised to review? Should I go shout at my children to finish their old math so that they can begin their new math in a week? Should I take the dog for a walk? Should I scrape the paint off the ceiling in the pantry? Should I stop everything and pick all the lovely little red ripe tomatoes in my fading garden? Should I stand disconsolate, staring at the sky, cursing the reality that summer is drawing to a sudden and devastating close? Should I reach into my pocket for my phone to see if anyone has texted me? What should I do? And in what order?
In the old days, I vaguely floated from one task to another, baby strapped on, energy replenished by a single uninterrupted sleep and a twenty-ounce cup of caffeine. The future stretched out in hope and adorable toddler shoes and the perfect triumph of keeping one room of a house clean for an hour or so.
But then, just as the intellectual horizon expands, the physical cost of all those babies catches up and you trade wandering around sweeping up cheerios for wandering around trying to remember what you were going to say and to whom. You'd prefer to go from strength to strength, from glory to glory, from adventure to adventure. You'd even planned on it. But then time itself snatched away the strength just when you were seriously contemplating the glory.
I like to sit in the back of the church during the sermon and meditate on the glory of young mothers—glowing and resilient, tired but strong, grounded in the deep wisdom of muscular maternal knowledge. It is a fleeting kind of strength. It's probably why kind but wicked people say, "treasure every moment," and, "it goes by so fast." Which, in one sense or another is true. You can't control the measured pace of the clock pushing you along. Which is a great mercy, because if you were stuck always with a baby on your back or clinging to your ankle, you would probably die.
Still, imagine if age and experience came with strength instead of weakness. To have gained so much strength of mind and purpose, to fill up a full measure, pressed down, shaken together, of good hard physical work and the humility and wisdom that come as its result and then be able to, well, carry on at that pace, joining physical strength to spiritual wisdom. We would be gods then, which was always our hidden, unacknowledged desire.
No, the human experience has to be weakness, at both ends. Otherwise, we would manage to climb up that tower all the way to the sky. It is a mercy to shrink back and discover there a new and more devastating kind of humility—of mental frailty, of physical pain, of being drawn evermore towards a God whose strength isn't ruined by pride and sin, whose glory is displayed in the devastation of ruinous pain.
When God gets the glory he folds it back over so that you are caught up in its mercy. When I get the glory I spoil it with pride. I guess I'll go pick those tomatoes.