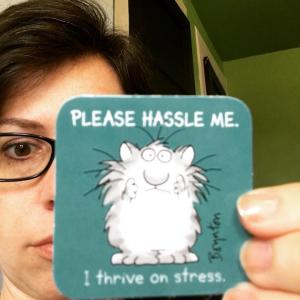 Awfully late posting today on account of one of those horrid annual doctor visits that, in their ritual regularity, leave one shattered and unhappy about being alive. Anway, we did do a podcast about how conflict and division works itself out in the church, and why Jesus would want you to go directly to the person you're upset with, even though you are sure he would never want you to actually do that. I feel like it's a good one, but even if it's not, don't fault us for not trying.
I do have a couple of links.
I am halfway through this and it's really good.
This was a helpful reminder to me.
This is a cool video.
This was pretty interesting.
Here are the pelican links.
Here is a helpful class. No sermon this time.
And no food or anything funny. I'm trying to recover my day and get ready to start school tomorrow. Have a lovely week!