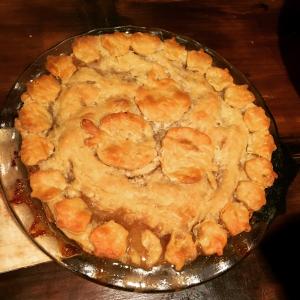 Happy Thanksgiving Ya'll. We've taken a moment out of our busy prep to reminisce about childhood thanksgivings, give offensive advice about how to cook your turkey, and to indulge in a little food shaming. It's what the holiday is for and I think you'll be grateful that we made the effort.
I haven't had a lot of time, as usual, to read the internet, but in a stroke of providence, Stand Firm is back! It relaunched quietly over the weekend. There are some new writers there (me, for example), and your old favorites. Truly, it is 'for such a time as this' (TM) and I'm going light on links so that you will explore the whole site and read all the stuff. I have one long thing over there, and two short ones, plus the fact that you should just read everything, not withstanding Matt's happy posting of lots of pictures of Petain.
Then,
this
is literally the most important thing I have ever seen on the internet ever. I read it twice, aloud, because I deserve happiness.
These dogs are adorable.
These beards are astonishing.
This is really funny.
This is an amazing short recording.
No sermon this week but here is a helpful class.
And that's it for now. I hope to accomplish some light blogging over the week, but who knows. Either way, Happy Thanksgiving!