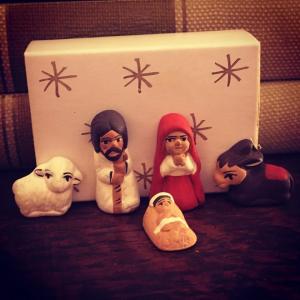 Happy Epiphany! It's a cold, gray day here in the tundra north and we are bilious and exhausted from all the feasting. Nevertheless, selfless to the last, we've taken up this latest celebration with a podcast about Francis Chan, America in the world, and how Christians should respond to Trump. It's all the sparkle for the new year that you could possibly desire, or at least some of it. Happy New Year!
Here is the Francis Chan clip.
And let me see, I do have one or two links that I thought were pretty interesting or funny.
This was good.
So was this.
This is true.
This is excellent.
I really really wish I could do this.
This is freaky.
This is tragic.
These are so cool.
This is beautiful.
This is so funny.
This looks, frankly, delicious.
And now I need to go do some stuff, who even knows, but all of it needs to be done. Happy Monday!