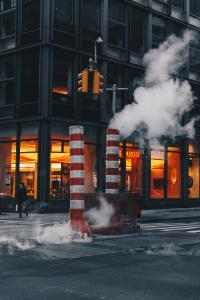 I'm over at Stand Firm today. Enjoy!
********************************************************************************
As I was briefly scrolling around the internet yesterday (I am trying to stay away, I really am) watching people being angry and stressed about the very idea that some Christians (like me) would say that you can know to one degree or another why God lets bad things happen to bad people—not the exact one for one cause, of course, but in a general way, we can know the reasons–it occurred to me that I've forgotten to mention the really good half of God's judgment.
Which is what coronavirus is—it is a kind of judgment falling on the earth. Something we didn't want. Something we were sure we didn't deserve. Something that it would have been great to have never experienced. But also, something that doesn't need to be thought of as a random happenstance, a How Could This Have Even Happened kind of moment. Of course it could happen. When you combine all the peculiar loves of humanity—Chinese wet-markets, totalitarianism, a consumerist throwaway culture, a globally interconnected economy, appalling trends like "self-marriage" and a definition of "self-care" that includes abortion, deeply embedded corruption, and millions and millions of the world's poorest living piled up in slums—what could possibly go wrong?
Anyway, the whole point about the judgment of God is that, though it feels terrible, it is generally a good thing as long as it happens before the big bad final one—you know, that really really awful one out of which no one who really and truly hates God escapes alive.
People who are never judged by God are not people whom God loves. If God never tells you no, in a painful way, you can be sure that God has not remembered you. He "chastens" those he loves. He chastises those for whom he has the time of day, or worse, eternity.
I had to walk through Target yesterday (gingerly, of course, and going only in one direction) looking for Tenebrae candles because I didn't get them before everything shut down and then I couldn't and when I tried to order them online, I got the wrong size. So, I went in the store, taking my life in my own hands I'm sure. And it was eerie, like walking into an Egyptian tomb, full of all the things the living think the dead will need—a very tiny yellow bikini displayed in the entrance to the clothing department, a lot of summery but fairly ugly and certainly badly made shoes, a sort of a macramé purse, piles of neatly folded expensive "looking" towels and spring bedding, and then a whole wretched aisle of fake candles—FAKE. The kind that have little switches at the bottom and glow with a tepid, soul-destroying light. I found my plain white unscented tapers (by the mercy of God) and then circled (only in one direction) to the Easter Basket display and bought six horrible little plastic "baskets" and some fake grass, because, woe is me, I am evil too…read the rest here!