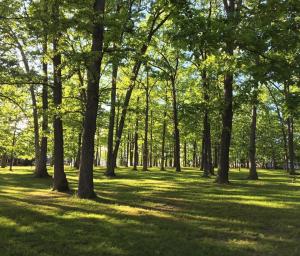 The picture I took of the park yesterday evening.
I woke up in the small hours feeling anxious and looked at the local news and saw that the beautiful playground in the park just around the corner had been torched. It's a new playground, built especially with accommodations for disabled children. It's between two neighborhoods–lower-income and middle–so that children of all kinds played together. My kids have met all kinds of interesting kids there, and played happily. In a world where everyone recoils from each other, that was a place where people could make eye contact and be human. Anyway, we talk about that and everything from the last week on this episode of the podcast. I think I had better go cry for a while.
Here is the park this morning: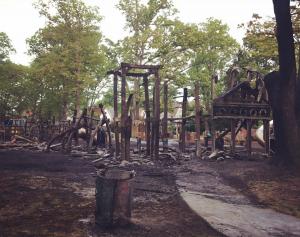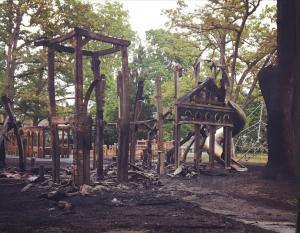 Here's the video I talked about during the podcast.
I read this article over the weekend and thought it was helpful.
Here are the Amish protesting.
This is so great.
This is so cool.
Here is something depressing.
This is funny.
And here is a great sermon and a helpful class.
And now I'm back into my book for just one more go. Have a peaceful and healthy day if you can manage it.