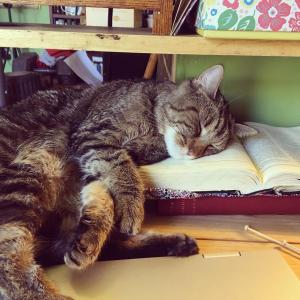 Good Morning all. We woke up and talked for a good long time about racism and the gospel. We said a lot of things, probably none of them the thing that anyone wants to hear, but there you are, that's our unique impactful giftingness. You do have to turn the volume way up, tragically, because my computer is still completely dead and we used Matt's phone. Sorry! I have an appointment this week and hopefully they'll be able to figure out what's wrong. If you can hear it, I hope this episode will be helpful, or something.
I have a couple of links, though not many.
I loved this.
And this is cool.
This is nice.
My mother made her own version of this last week and it was gorgeous.
This is very important.
And here is an excellent sermon and a helpful class.
And now I must go and fret about everything. It's the modern way. Have a lovely day.