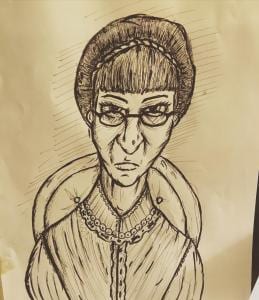 It's a bright, sunny, beautiful day here in the North East. The serene morning quiet is a jarring contrast to my roiling twitter feed. To celebrate, we've done a whole podcast about how it is really not ok to cancel people for any reason, how ex-communication is not cancelling, how naming names is not cancelling, how ordinary justice is not cancelling, and what to do instead of cancelling. Think of it as our giftingness for such an impactful time as this.
Here is that thing about Orwell. Gosh, I hope it's a joke, but it does look real.
This is weird and cool.
This is prophetic.
This is important.
Matt made this last Wednesday and it was delicious.
This is so funny.
Here is last week's Stand Firm Podcast.
And here is Matt on Stand Firm last week.
Here is a fantastic sermon and a helpful class.
And now I will go look at my garden or something.