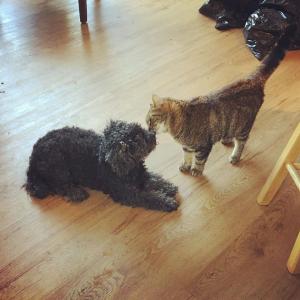 It's a busy day here, getting ready to celebrate the oldest child being 18. She's fine with it but all the rest of us are horrified and unclear about how this could have happened. In celebration, we've done a short podcast about that Bethel video floating around on Twitter about how racism is over now. We were going to give our homeschooling advice so we shoved that in at the very end, in case you won't be able to send your kids back to school next year. Hope it makes all your problems go away!
Here's the video.
Here's that New York Times piece that we didn't end up talking about.
Here's a video of the cat helping me to wash the dishes.
Here is something a little bit like the cake the Birthday Adult wants.
Here is the Stand Firm podcast.
Here is a fantastic sermon and a helpful class.
And I'm really sorry, I have to run out the door. Hopefully more links later!