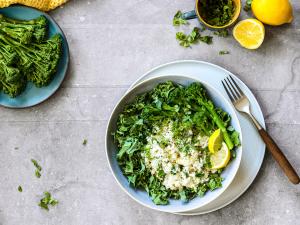 Here, have some Kale.
Well, the world is still on fire this morning. Just read this long piece about how only a thousand people will be allowed to do the hajj this year, and no people from out of country. And here are the usual inconsistencies in my own state. And here is the end of the world in California. And I guess some school districts around the country are finally making the decision not to open. So maybe you are looking at a long stretch of frustration, disappointment, and sorrow. It's Wednesday, so how 'bout a review of Anne's Guide To Surviving Life, also known as The Death And Suffering Plan Is Totally Fine.
So there you are, nothing is open except casinos and Walmart and maybe it's a hoax or maybe it's real, who even cares anymore. What do you do?
First, you fall to your knees and thank God you're not famous or important or an influencer or anything. You might think it would be easier to be rich, famous, or important because people who have money can pay someone else to educate their kids for them, and don't have to go to work and stuff like that. But that's not true. The more money the more problems (just like the more kids the more dishes). It's actually better to have a very small sphere in which to sin, be weird, and make yourself and others miserable. I used to accomplish this by watching old episodes of the Kardashians. That's actually the best way. When you've watched all of them, though, you can move on to terrible podcasts by theologically vacuous celebrities and thank God that you are not like any of them. Oh, I know, Jesus says not to do that, but basically what you're aiming for is contentment. And sometimes a little negative comparison can go a long way. Here's how the inner dialogue goes:
Me: Oh my word, I'm never going to be able to shop without a mask.
Also Me: But at least I didn't write Girl, Wash Your Face.
Me Again: Oh, that's right, PRAISE GOD.
Second, you decide not to give up. This is actually really hard. I feel like giving up is the siren call of the entire internet. The reason that social media exists at all is to make me angry enough to give up. But giving up is lame. I tried it for a few months and I gained some pounds and my cholesterol got lots worse. Also my ability to cope with everything. So, in line with trying to be content, try not to give up. This is Rachel Hollis 101, only subverted to be actually Christian. The way that Christians manage to…I think the word is "persevere"…is to fling all their despair and trouble at the feet of Jesus and then try to stand up and do something functional and selfless, like praying for the catalog of enemies that those clever algorithms aggregate, or make food for a hungry child (probably your own), or scrubbing the gunk out of the sink, or smashing Japanese beetles.
Third, you remember that nothing really matters. This is really key. Seriously, it doesn't matter, it's fine. Why? Because Jesus is going to come back, as Matt said on Twitter this week, with his robe dipped in blood and a sword coming out of his mouth. So if everyone in the world is wrong about everything, it's fine, seriously, it doesn't matter, because Jesus will fix it. Of course, the fix will be fiery and painful for the whole universe but whatever, it's fine, it doesn't matter. There's nothing you can do about it. For real. Just stare out the window and try to remember what you came into this room for.
Fourth, try not to be a gnostic. This will be hard because everyone is right now. You must find your true inner self no matter the cost shouts everyone everywhere, along with a lot of other specious lies. In your attempt not to give up, remind yourself that your true inner self is a mystery to you but not to God and that God put your true inner self inside a body. Take a bath, eat something healthy, be grateful about the spacial limitations God has placed upon you. You can't go beyond the end of your own fingertips, and that's a good thing. You don't have to have good feelings, but it is a good idea to do healthy and functional things.
And finally, and this is always true about everything, lower your expectations. The problem with everything in life is that we all wander around the world thinking we should have a party and a good time, and instead we have the Kardashians and Covid. It's so disappointing. But if you wake up in the morning and think, 'this will probably get worse and I will hate it and then I will die,' anything good that happens at all feels like the party. Lower your expectations of yourself too. If you think, 'I'm Awesome and Good,' you will be sad when you turn out to be a jerk and accomplish nothing on your list. But if you think, 'I'm a Sinner and also a touch Incompetent and many people find me weird,' when you manage to do good and not evil, you'll be grateful instead of exultant, and that, for realz, is good for all of humanity. Why? Because when you are grateful instead of exultant or angry, you can see, in brief, tantalizing snatches, how great a love that Jesus worked out in his own suffering on the cross, and how, when we were so disappointed with him, yet he accomplished the only work that really matters in all of creation.
Well, there you are. Have a nice day! Or a bad one. Remember, Nothing Matters…except Jesus, and he can give you all the stuff you need that really matters.