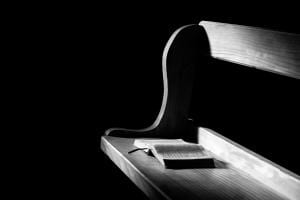 I'm over at Stand Firm today.
I was committed to staying away from inauguration stuff, and basically succeeded, except that I did wander around online looking at what everyone was wearing, and also lots and lots of Bernie Memes. Unfortunately, I am married to a person who likes to know what's going on, and what people are saying, and who then searches me out wherever I am in the house to tell me. So when the whole world was enthralled not only by the beautiful yellow coat (what is "poignant jewelry" by the way?) but also the poem, he made sure that I knew about it too. From there to watching this video was but a click.
It is the same young lady, dressed in the same elegant, flawless way, with fluid, entrancing hand gestures, and an even, measured way of speaking. That she is so beautiful makes what she says about women and their bodies and their right to abortion so much more a tragic handful of dust.
I watched it on my way to searching out the lections for this morning, and I was again astonished by the almost intrusive intimacy of the way God addresses Israel in the text. I always think that people who wonder where they can hear God's voice must have to work very hard not to crack open this book, because it is so plain–but so needy–right there on the page:
I thought how I would set you among my children, and give you a pleasant land, the most beautiful heritage of all the nations. And I thought you would call me, My Father, and would not turn from following me. Instead, as a faithless wife leaves her husband, so you have been faithless to me, O house of Israel, says the Lord.
The address, "My Father," almost shocked me. Is one allowed to say that? No one wants to. No father, of any kind, is invited to say anything to his daughters and sons. God most of all.
Jeremiah goes on and responds as an Israel that has given up hope:
But from our youth the shameful thing has devoured all for which our ancestors had labored, their flocks and their herds, their sons and their daughters. Let us lie down in our shame, and let our dishonor cover us; for we have sinned against the Lord our God, we and our ancestors, from our youth even to this day; and we have not obeyed the voice of the Lord our God.
Even if we did want to admit our shame, there wouldn't be anything anyone could do about it. We would only be able to lie down and die in our disobedience.
I said last week that I felt like there was a great malaise, expressed as cynicism, that has fallen over young people in particular. Someone disagreed with me. No, there is so much hope now! Lovely prayers were prayed in the capitol, and the clothes were exquisite, and the Bernie Meme was so funny, and we finally get to have the banal presidential calm we have all so longed for over the last four years. The bright yellow coat, the bright sun, everything is going to be fine. But I think that must not be true. To go wandering around social media and find this other poem, this young person finding a trenchant but ruinous hope in something that will ultimately destroy not just her, but all women everywhere, and the culture that gives her life–indeed is destroying her and her generation–is the deepest kind of cynicism. To talk about hope and peace when our hands are full of blood is the kind of thing that Israel did so long ago, and every nation likewise. Though God doesn't talk to every nation, no matter what Paula White may say about it.
No, we are not Israel, thank goodness…read the rest here!