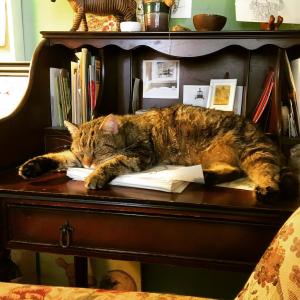 Though it is a cold and windy day, it also the beginning of the best week of the year. To celebrate we've done a goodly-ish lengthed podcast about Lil Nas X's Satan shoes, how the Bible is not egalitarian, and how much like Jesus we are. Matt lets himself go in the matter of snark, and I try to get him to apologize, which he does, insincerely. It's all you've come to expect from us, so I'm sorry. Don't hate listen, that's all I ask.
Let's see, do I have any links? I'm not sure.
This is so stressful.
This is great.
This was pretty good.
I also liked this a lot.
I won't be eating any of this during Holy Week but I wish I could.
Here is a great sermon and a helpful class.
And that's all I've got for today! May God give us all back our senses of humor.