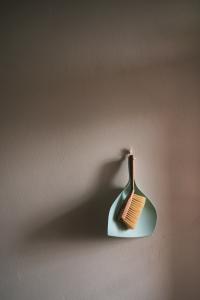 I was wandering around youtube yesterday looking for more in the genre of What I Eat In A Day of the Japanese variety:
which, for whatever inexplicable reason, is my latest kick. I don't actually watch a lot of anything, even on youtube, but I do find it very soothing at the end of the day when I am too exhausted to move to lie back and gape at an elegantly edited ten minutes of someone eating stuff that looks delicious in an immaculate and spare tiny apartment that resembles nothing like the loud shouting in my kitchen below as my children bash their way through yet more boxes of sugar cereal. A breakfast of miso and rice will never be my lot, but knowing that it exists out there in the world somewhere is pretty great.
Anyway, as I was scrolling I found a bunch more people still talking about Rachel Hollis' devastating tictoc moment where she leaned close into the camera and explained that she had no inclination whatsoever to be "relatable," just like Harriet Tubman and RBG. And then I found this:
It appears to be older (I guess?) than the viral tictoc fiasco, which I think is sort of interesting. I wonder what Rachel would say happened. Did she bring the wrath of the internet down upon herself because of something awry inside her? Or is someone else to blame? Has the experience given her any kind of glimpse into the cruelty of the idea that you get a certain kind of life because you particularly attract it because of who you are? I expect not, because her millions are made by getting people to change who and how they are–with her expensive help–so that they also can be rich like her.
So anyway, this morning, by contrast, I happened in my regular trek through the Bible to land on this:
Now a centurion had a servant who was sick and at the point of death, who was highly valued by him. When the centurion heard about Jesus, he sent to him elders of the Jews, asking him to come and heal his servant. And when they came to Jesus, they pleaded with him earnestly, saying, "He is worthy to have you do this for him, for he loves our nation, and he is the one who built us our synagogue." And Jesus went with them. When he was not far from the house, the centurion sent friends, saying to him, "Lord, do not trouble yourself, for I am not worthy to have you come under my roof. Therefore I did not presume to come to you. But say the word, and let my servant be healed. For I too am a man set under authority, with soldiers under me: and I say to one, 'Go,' and he goes; and to another, 'Come,' and he comes; and to my servant, 'Do this,' and he does it." When Jesus heard these things, he marveled at him, and turning to the crowd that followed him, said, "I tell you, not even in Israel have I found such faith." And when those who had been sent returned to the house, they found the servant well.
I love that line–"who was highly valued by him." I'm sure that's what Rachel was meaning by the expression, "person who cleans my toilets." All of us have to do jobs we don't want to, and if we can offload them onto other people, those people become "valuable" to us. But the centurion didn't just value his servant because of all his good and helpful labor. He valued him in some deeper way, so much that he flung himself upon Jesus in humility–not presuming anything from the Lord, but begging for mercy. No one, thought the centurion, would have been able to take the place of that servant. And, in turn, all the people under the centurion's rule found him so "worthy" because he had done so much for them, that they also begged Jesus for help for this sick servant. And Jesus marveled because he had not come across this kind of desperate faith in anyone yet that they would be willing to cast everything aside in a plea for mercy. And so the delicate web of necessary relationships, so tenuous and prone to ruin, was there restored in one bright salvific moment.
That's the trouble, really. We do "attract" or bring about lots of things, but usually not very many of them the things we want. We chiefly attract death and confusion. I can spend all day beating back the swirling chaos, and at the end of the day, I generally have nothing to show for it. My kitchen is a wreck no matter how much I clean it, and my body is headed to the grave. This is true for everyone, whether they have someone in to clean or not. There is only one person who can change the way things are. There is only one person who can heal both the least and the greatest, the person who is rich and thin and has everything together and the person who is sick and poor and pathetic, the centurion and the servant of the centurion. And that person is Jesus. You don't have to "manifest" him, all you have to do is ask. You don't have to reorder the cosmos with your energy, all you have to do is throw yourself at his feet.
What a blessed man was that servant whose master was so anxious about him that he came and humbled himself before the Lord! And how blessed are you when you do the same for yourself and for everyone in your sway. And now I will stagger into the light and try to "come" when Jesus says come, and "do this" when he says to do it. Have a nice day!
Photo by Jan Kopřiva on Unsplash