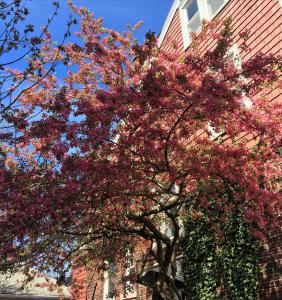 It is another very gray May day in the Northeast. It's been raining buckets and I keep having to check and make sure all my seedlings are not waterlogged. They are pining–as I am–for some sun. In place of that, we've done a shortish podcast about, hmmm, I'm not sure what it's about. We remark generally on the state of the world, on the misogyny of men, on how there is no such thing as "ethical porn," and on how everyone is actually a lot more wicked than they imagine. Oh, and Matt tries to remember the appointment he is sure he has. I hope it will make you feel better about your own life, which may be something.
Let's see, do I have any links?
I love this.
Here's the Chelsea Clinton thing.
This is epic, but I feel like you could also just *read* the book…..
This is absolutely horrifying.
This is interesting.
This is wonderful.
This is also funny. Gosh, clearly I spent too much time on Facebook yesterday.
And here is a helpful class and a fantastic sermon.
Sorry to be light on substantive links, reading was not something I managed this week. Have a great day!