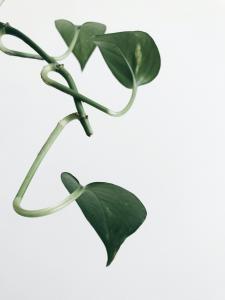 I'm over at Stand Firm today.
I have never really loved the word "flourish." I keep thinking that it will go out of fashion among Christians, but so far it hasn't. It appears in all kinds of places online. In fact, certain assumptions about what it means to flourish seem to me to be a sort of grid, or paradigm through which the Bible is very often read—like "love" was for Episcopalians back in the early 2000s. The chief assumption of the word "flourish" is individual happiness. If I am doing well, if I am using gifts, and if I feel basically affirmed, then the church must be doing what it's supposed to do.
Or, to put it the more usual way—in order for people to "flourish," the church must organize itself a certain kind of way. For that to happen, time is spent thinking about who those people are. Women, usually, and ethnic and sexual minorities. Is anyone not doing ok? Is someone not flourishing? Then the church is wrong and should correct itself.
In some sense, this is true, which you can see if you go to Twitter and look at how the word "flourish" is often very properly used. Sin, many tweeters tweet, is often allowed to "flourish," and this is very bad. It starts out small and then grows into something ugly and sickening. There are a lot of tweets about Josh Duggar that articulate this very well. There are certain conditions in certain Christian communities that allow certain kinds of sin to take root and come into full flower. Except that the flower is hideous. Pulling up the whole plant and throwing it away into the fire, though painful, is perhaps the only way forward.
In this way we have two senses of the word—sin, or something like that, flourishing, and people "flourishing." The second one, as I said, makes me shudder. I always flinch when I hear it, and wonder why, but then remember whenever I crack open ye olde Bible. There, modern assumptions about flourishing are too often contradicted, usually by Jesus himself. This is as it should be. If I come to the text with certain ideas about what I ought to find there, of course it is hard for me to hear what the words actually mean. Like everybody else, my own sense of my own well-being is always upwards in my mind. I want to be "well," I want to be productive, I want to be happy, I want to "flourish." And so, when I encounter something like this morning's gospel, I find myself dismayed—indeed, as the disciples themselves would have been.
Again, though we are in the Easter season, the lectionary has us reading back through so much of what Jesus did and said on the night before he died. After washing feet and instituting the Eucharist and sending Judas away, Jesus and the disciples walk to the Mount of Olives and somewhere along the way he prays a long prayer, part of which goes like this:
And I am no longer in the world, but they are in the world, and I am coming to you. Holy Father, keep them in your name, which you have given me, that they may be one, even as we are one.While I was with them, I kept them in your name, which you have given me. I have guarded them, and not one of them has been lost except the son of destruction, that the Scripture might be fulfilled.But now I am coming to you, and these things I speak in the world, that they may have my joy fulfilled in themselves.I have given them your word, and the world has hated them because they are not of the world, just as I am not of the world. I do not ask that you take them out of the world, but that you keep them from the evil one. They are not of the world, just as I am not of the world. Sanctify them in the truth; your word is truth. As you sent me into the world, so I have sent them into the world. And for their sake I consecrate myself, that they also may be sanctified in truth.
Several alarming words leap out at me every time I read this. The word "hate" for example, is most unpleasant. Also the word "lost." But perhaps most of all, the word "sanctify." The three form a sort of trifecta of ruined expectations for many people who end up straggling after Jesus. In a world where "Hate has no home here" and "love is love" are the creedal marks over the door of each home, begging that judgment will fall somewhere else, it is excessively upsetting to be told by the Lord of Life that "the world has hated them because they are not of the world…I do not ask you take them out of the world." If you are looking for conditions for the flourishing of people, this seems to me not to be it by a long shot. The first ingredient for flourishing—I think anyway—is peace, is people not being totally awful to each other. To be hated by the world, which, tragically, often includes being hated by individual people who think you are wicked and wrong, is not at all what most of us sign up for.
Why can't there be peace? Why does the word "hate" have to factor in at all? …read the rest here!
Photo by Fakurian Design on Unsplash