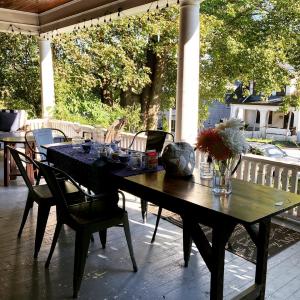 It is a bright, cool, sunny morning here in Bing (thank heaven). To celebrate we've done a longish and wide-ranging podcast about manifesting, my forthcoming review of The Divine Institution (but not till November), the relationships between men and women, colonialism, and Heidi Powell. Oh, and Matt talks about open theism and the supposed third way and all the various heresies of the day. Hope it's all you need for a Monday morning.
Let's see, are there any links…
Here is the blog post I mentioned.
I liked this a lot.
Here is more Heidi Powell.
This is scary.
Can't remember if I linked my Death of the Pet thing. Subscribe to read it!
This looks delicious.
Here is a helpful class and last week's excellent sermon kicking off our series through Philippians.
And now I have to go help a child do something. Have a nice day!