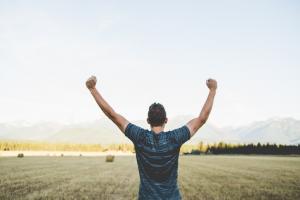 The new theme of this blog is turning into 'Oh My Word I Don't Have Time To Blog.' It's not a great theme, I admit, but it's all I've got. Given that that is the case, here is what's going on with goop (from E News):
The goop founder sent the internet into quite a frenzy when her lifestyle brand debuted "The Diapér" in an Instagram post shared on May 11. However, Gwyneth has exclusively revealed to E! News' Daily Pop the luxury item is a fake product "meant to shine a light on a real problem" while supporting with the nonprofit Baby2Baby.

"goop launched a luxury disposable diaper at $120 dollars for a pack of 12 and there was a lot of outrage—good," Gwyneth explained in a video obtained by E! News. "It was designed to piss us off, because if treating diapers like a luxury makes you mad, so should taxing them like a luxury."

According to the Instagram post, the faux disposable diaper was "lined with virgin alpaca wool and fastened with amber gemstones" and infused "with a scent of jasmine and bergamot for a revitalized baby."
I love the idea of a revitalized baby, and also of not taxing diapers. I mean, I don't want to get in a big argument about money and taxes, or baby formula for that matter. I just want to go on record that these sorts of stunts are a lot more fun than most of what's happening in the world today. Like, I also really like the Chosen's ad campaign:
The only other good news I have is that Baudelaire was apparently a procrastinator:
He also made lists — the procrastinator's recourse — of dream projects he would never start (including a translation of Petronius's "Satyricon"), described dark nights of the soul or recorded the grotesqueries of life in Belgium, where he had rented room 39 in Brussels's Hotel du Grand Miroir. Somehow, Baudelaire did manage to eke out a handful of final prose poems, the best-known of which, titled "Anywhere out of the world," starkly begins: "Life is a hospital where each patient is driven by the desire to change beds."
Also, he was a bad person:
Taking up Poe's challenge, Baudelaire's jottings are bluntly honest, usually provocative, frequently ugly and misogynistic. Self-lashings alternate with self-help cliches. He practically flaunts his divided soul, torn between Sin and Redemption.
No really, I don't have time to blog. Sorry!! See you tomorrow!