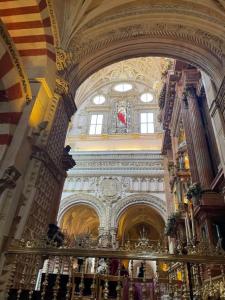 It is a bright, sunny, hot morning and, by a miracle of God, we have rousted ourselves to do quite a long podcast about our very recent trip to Spain and Portugal. Matt spends a long time talking about the prices of things, and I talk about toast and the cathedral in Cordoba. It's really all you can possibly expect and I hope you'll forgive us for taking such a long break.
I don't really have links because, though I did read a lot of the internet, it was all on my phone and then a horrible child closed all my tabs and I don't know how to find them all.
But here is just one kind of Spanish Toast.
And here is something short about Cordoba.
And probably I'll find more links for next week. Have a nice day!