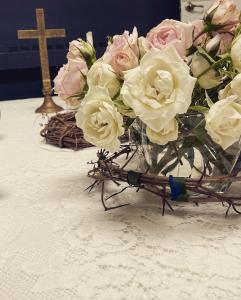 It is a cool and rainy morning–a relief from the oppressive humidity of the last week–and so to celebrate we've done a reasonably lengthed podcast about the end of Roe, why it is meet and right so to celebrate, why it's also good to repent of your sins, and how you can be kind to your children and still discipline them. It's the usual, I think, and I hope it makes your Monday more impactful.
I don't have very many links, but this was interesting.
And here is the article we mention.
This is fun.
This makes a lot of sense.
This is interesting.
And I'm sorry, I know this is weird, but I like it and I've watched it like 50 times.
There isn't a sermon or class this week (or rather, there was, but I don't know where to find it) but hopefully, those will be back next week.
Have a nice day!