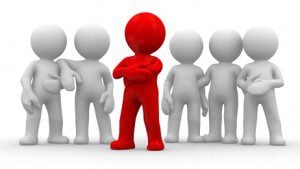 It is my pleasure to highlight leadership training resources that have just been published.
In partnership with the Logos Mobile Ed team at Faithlife, over the past couple years we have been working on a set of course offerings now available here — Mobile Ed: Ministry Leadership Bundle (4 courses)
As the demands of leadership grow in our day, the importance of thoughtful engagement with leadership training rises with it. Evidenced by the popularity of events such as the Global Leadership Summit, engaging effective leadership practices in the life of the church and beyond is timely and relevant.
Individual Courses or the Ministry Leadership Bundle
These Mobile Ed leadership courses may be accessed either as a bundle with discount, or by selecting individual course offerings. The four courses in this bundle are the following:
Over 40 Hours of Instructional Content Made Accessible
Averaging around 10 hours of instructional content in each course, the learning units in the courses are designed to provide relevant leadership content in an accessible manner. As a self-paced learning experience, each unique learning portion is captured in a video that ranges from about 5-10 minutes. This model allows learners to walk through a wealth of content in manageable learning segments.
Here is a quick overview of some of the themes captured in each course.
LD101 — Introducing Ministry Leadership (course available here)
Why leadership? Why Now?
Approaching Leadership from a Christian Perspective
Frameworks for Ministry Leadership
Self-Leadership
Leading Individuals
Leading Teams and Groups
Leading Churches and Organizations
Thoughts on Leading with Purpose
LD102 — The Ministry Leader and the Inner Life (course available here)
The Process of Spiritual Transformation and Essential Features of Self Leadership
Personal Formation: Life Story, Life Calling, Life Values, Life Motivation and Gifts, Spiritual Gifts, Life Passion, and Emotional Maturity
Spiritual Formation: Introduction to Spiritual Disciplines, Holistic Perspective, Eternal Perspective, Divine Perspective, and Joyful Perspective
Pursuing God through the Disciplines of the Mind, Heart, Action, and Community
Leadership and the Centered Life
LD201 — Leading Teams and Groups in Ministry (course available here)
Why Team Leadership?: Team Challenges and Benefits
Biblical and Theological Foundations for Decentralized Leadership
Team Leadership: Cultural Relevance
Team Leadership: Pragmatic Effectiveness
Servant Leadership and the Effectiveness of Teams
Healthy Teams: Driven by 5 Questions
Healthy Leadership: The Role of the Leader and Dimensions of Team Leadership
Healthy Team Contexts
LD202 — Communication and Organizational Leadership (course available here)
Class Focus and Rationale
The Leadership Communication Pyramid
Leadership Communication: Types, Models, and Elements of Communication
Leading Organizational Culture: The Elements of Culture and the Leader at the Intersection
Leading through Organizational Conflict
Leading Visionary Change
Come join me on this leadership training journey, now available through the Logos Mobile Ed Ministry Leadership Bundle.