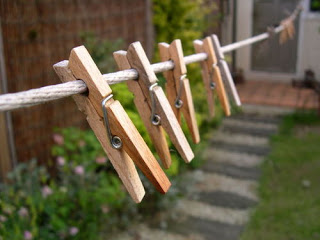 Who is getting hung out to dry?
The sisters or the bishops? Or us all?
Check out an article I wrote for Ignitum Today on the LCWR and an interview that their president Sr. Pat Ferrell recently gave on Fresh Air with Terry Gross.
LCWR and NPR – Airing Dirty Laundry
If you are wondering what my angle is, well I try not to have an angle, except that I am a faithful Catholic trying to make sense of these things.
Here is an excerpt:
"I have read several different takes on the interview. On one side of the spectrum an article compared Sr. Pat to a manipulative 7-year old, and on another was a glowing account of the interview as a journalistic "breath of fresh air." Both accounts left me feeling a bit queasy and depressed at the continued polarization of the Church that is exemplified in the ongoing debate over the LCWR."