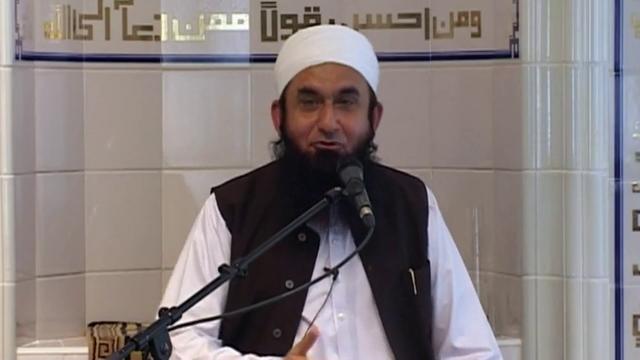 Just a while ago, I was listening to a talk given by Mr.Tariq Jameel (revered by many) and found out some very interesting things. Let me begin by saying that his lectures are somewhat better than what is usually propagated by other clergymen. As you might be aware, I am not against scholars. Rather, I am of the opinion that before listening to anyone speaking about Islam, read the Quran for yourself. And I will demonstrate why:
I will add the reference, but the context of the video is that the angel of death had come to take Prophet Mohammad's soul. In his exact words: "Peace be upon you, Messenger of Allah. Till this day, I have never greeted anyone, you are the first."
Now, when I heard this, immediately a verse came to mind:
Those whom the angels gather in death while they are in a state of inner purity, greeting them thus: "Peace be upon you! Enter paradise by virtue of what you were doing [in life]!" 16:32
Does it refer to the exclusivity of Mohammad? No, every noble human being is greeted by words and gestures of peace.
Furthermore, in another video, Mr. Tariq was talking about how every other Prophet except Mohammad (salutes and respect to him) would only be caring about himself on the Day of Judgement. Mr. Tariq Jameel described it like this: " And the Prophets will say: Nafsee, Nafsee! Save me God, I do not intercede for anyone else on my behalf. But what would Mohammad do? He would be the lone person seeking forgiveness for his "Ummah."
But, what would Prophet Mohammad actually say on the Day of Judgement?
And the Messenger will say, "O my Lord, indeed my people have taken this Qur'an as [a thing] abandoned." 25:30
Here, we see, that he is in fact complaining about his people having totally abandoned the Quran. And this is the case with us today! We have no idea what the book says, only what so and so scholar told us about.
And, the concept of intercession by prophets is a lie. You can read about it here.
So it all boils down to two scenarios. Either Mr. Tariq Jameel is ignorant about these verses, or he is purposely misguiding his audience about Islam. Both ways, it doesn't paint a very good picture of him. Do you see why I am against blind following? I skimmed through the comments on these videos, and not a single person had tried to rectify his mistake. All I could see was "Subhan Allah, Masha Allah, wow that is so true." Why? No education about the Quran.
Personally speaking, having read the Quran, I have the luxury of knowing when a person is speaking from the Quran and when he is speaking out of his own desires and attributing it to Islam. Hence, I would heartily advise you to please familiarize yourself with what God has to say about first, then listen to other people's opinion. Without a Furqan (criterion), how can you judge?
References: 1st video –http://www.youtube.com/watch?v=DnjWTomBUVk
2nd video – http://www.youtube.com/watch?v=LvPU8Guj0fg