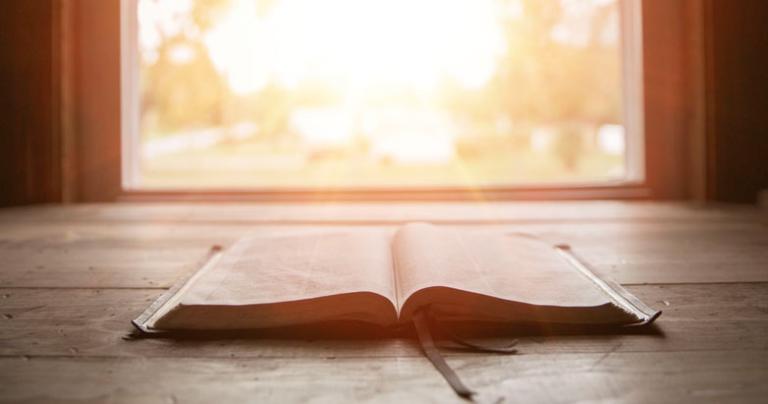 When someone says, as many have, "Happiness isn't in the Bible," it's not even slightly true. Even in versions that don't frequently use the words happy and happiness, the concept is conspicuously present, not only in its many synonyms (see here and here), but in words such as contentment, peace, delight, and dozens of others in every translation.
Consider this verse: "Who is a God like you, pardoning iniquity and passing over transgression for the remnant of his inheritance? He does not retain his anger forever, because he delights in steadfast love" (Micah 7:18). Such a passage may not seem to be about happiness, yet if we understand its meaning, won't we be flooded with happiness?
"Oh sing to the Lord a new song, for he has done marvelous things! His right hand and his holy arm have worked salvation for him. The Lord has made known his salvation" (Psalm 98:1-2). There are no joy-related words in this verse, yet doesn't it make you joyful?
Consider the lame man who leaped and praised God (see Acts 3:1-10).His story won't appear in a study of words related to happiness, but he was obviously overwhelmed with happiness.
"We have an advocate with the Father, Jesus Christ the righteous" (1 John 2:1). No word for happiness is mentioned here, but how does it make you feel to know that Jesus is your advocate, your defense attorney? Can you imagine Jesus standing between you and your accuser, Satan (see Revelation 12:10)? The thought makes me smile, rejoice, and praise God.
Every passage that mentions our redemption; our new nature in Christ; and God's love, grace, and mercy also makes a profound statement about our grounds for happiness.
What about eternal life? Puritan David Clarkson wrote, "Eternal life and happiness are reciprocal, and used as convertible terms in Scripture." [1]
Revelation 7:16-17 offers a description of the eternal Heaven on the New Earth. It doesn't mention any of the synonyms for joy and happiness. Yet happiness is exactly what it communicates:
They shall hunger no more, neither thirst anymore; the sun shall not strike them, nor any scorching heat. For the Lamb in the midst of the throne will be their shepherd, and he will guide them to springs of living water, and God will wipe away every tear from their eyes.
When the Bible says that God is for us and that nothing shall separate us from Christ's love (see Romans 8:31, 39), no words for happiness are used, but the reasons for it jump off the page.
Even in the darkest portions of Scripture, such as Job or Lamentations, we're hard pressed to find any chapter that doesn't offer reasons for happiness.
Love, peace, contentment, kindness, grace, mercy, comfort, singing, praise, worship, favor, prosperity, deliverance, rescue, salvation, thanksgiving, satisfaction, chosen, redemption, gospel, trust, goodness, beauty, wonder, awe, excellence, and hope: don't all these words evoke happiness?
If we grasp how happiness-saturated Scripture is, it will radically affect our perspective as God's children and greatly expand our outreach to the world. Whatever else the plan of God and the gospel of Jesus encompasses, without question it includes our happiness.
For more on happiness, see Randy's books Happiness and God's Promise of Happiness, the devotional 60 Days of Happiness, and his DVD series Happiness 101.
---
[1] David Clarkson, "Believers' Communion with the Father and Son," The Practical Works of David Clarkson, vol. 3.
Photo by Ben White via Christianpics.co