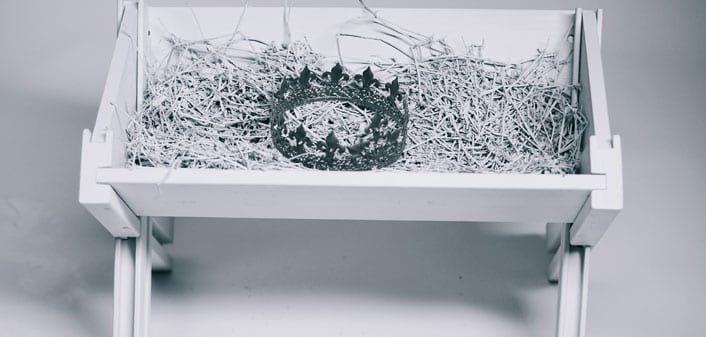 As we enter the Advent season, there's no more worthy subject to set our minds on than Jesus Himself. He is "the Alpha and the Omega…the Beginning and the End" (Revelation 22:13), the One this Christmas season is all about. (And the One the rest of the year should be about too!)
Christmas is about Jesus pouring Himself out and condescending to be truly one of us. His humility in His incarnation and atonement is beautifully reflected in Philippians 2:6-11, which actually starts with telling us we are to take on His same humility in serving others (so Christmas season isn't only a chance to worship Him, but to imitate Him):
In your relationships with one another, have the same mindset as Christ Jesus:
6 Who, being in very nature God,
did not consider equality with God something to be used to his own advantage;
7 rather, he made himself nothing
by taking the very nature of a servant,
being made in human likeness.
8 And being found in appearance as a man,
he humbled himself
by becoming obedient to death—
even death on a cross!

9 Therefore God exalted him to the highest place
and gave him the name that is above every name,
10 that at the name of Jesus every knee should bow,
in heaven and on earth and under the earth,
11 and every tongue acknowledge that Jesus Christ is Lord,
to the glory of God the Father.
I'll finish with some reflections on Jesus's humanity and humility, from Max Lucado. Max has a way with words and I hope you appreciate these thoughts as much as I do:
I wonder, was he ever tempted to regain his boundlessness? In the middle of a long trip, did he ever consider transporting himself to the next city? When the rain chilled his bones, was he tempted to change the weather? When the heat parched his lips, did he give thought to popping over to the Caribbean for some refreshment?

If he ever entertained such thoughts, he never gave into them. Not once. Stop and think about this. Not once did Christ use his supernatural powers for personal comfort.

With one word, he could've transformed the hard earth into a soft bed, but he didn't. With a wave of his hands, he could've boomeranged the spit of his accusers back into their faces, but he didn't. With an arch of his brow, he could've paralyzed the hand of the soldier as he braided the crown of thorns. But he didn't. ―Max Lucado, He Chose the Nails
When God entered time and became a man, he who was boundless became bound. Imprisoned in flesh. Restricted by weary-prone muscles and eyelids. For more than three decades, his once limitless reach would be limited to the stretch of an arm, his speed checked to the pace of human feet.
For more on Jesus, see Randy's book Face to Face with Jesus: Seeing Him as He Really Is.
Photo by Pro Church Media on Unsplash