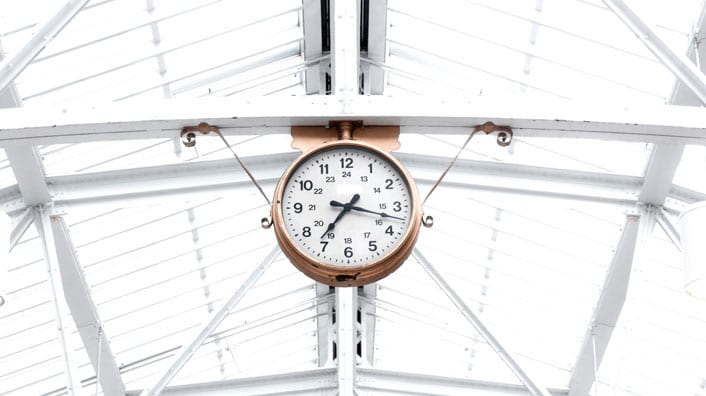 As coronavirus cases continue to crop up across the U.S., many people are struggling with fear over the future. As followers of Jesus, what should our response be?
Our brothers and sisters in China have been wrestling with the answer to that question for the last two months. One Chinese pastor wrote, "We are to seek peace for this city, seek peace for those who are afflicted with this illness, seek peace for the medical personnel struggling on the front lines, seek peace for every government official at every level, seek peace for all the people of Wuhan. And we can through online networks guide and comfort our friends and loved ones with the Gospel, reminding them that our lives are not in our own hands, and to entrust their lives to God who is faithful and true." May the example of these Chinese believers inspire and encourage those of us in the West.
For more perspectives from those in the U.S., check out this excellent episode of Ask Pastor John. Trillia Newbell, who I really appreciate, shares these thoughts on choosing faith over fear in the midst of concerns over the coronavirus.
Also, don't miss this great article by Pastor Todd Wagner answering the question, "Should Christians Be Anxious About the Coronavirus?" He writes, "Worry is not our friend, and panic is not our way. Solomon reminds us, 'If you faint in the day of adversity, your strength is small' (Prov. 24:10). May it never be said that God's people are governed more by fear than faith. …In times of crisis, the world needs steady people who are strengthened by God's grace and selfless by God's power. "
Todd also quotes from Corrie ten Boom, who said, "Worry doesn't empty tomorrow of its sorrows, it empties today of its strength." A friend recently shared the following from Corrie, taken from the book Reflections of God's Glory, which is a collection of her transcribed radio broadcasts. What she had to say about worry and God's provision is wonderfully applicable today:
Once, I had a burden that weighed heavily on me. I set it down and looked at it. Then I saw that everything about my burden was borrowed. One part belonged to the following day, one part to the next week. My burden was a huge, stupid mistake. I realized that worrying is carrying tomorrow's burden with today's strength. It's carrying two days at once. It's prematurely thinking of tomorrow. On the calendar, there is only one day for action, and that is today.

Making plans is time-consuming. Time is necessary for making wise plans, but carrying them out belongs to only one day—today. We become concerned about the future—our financial concerns, our health. Where does this lead to? Nowhere. Nowhere that is worth the trouble because tension ruins things. It depletes the energy that you need to live today. The Holy Spirit does not give you a clear blueprint for your life, but He leads you from moment to moment. Live for today! The sun will shine on the problems that tomorrow brings.

I read somewhere, "Why don't we look for something that is easier than anxiety? Worried people are like tightrope walkers, trying to walk over a rope from the past to the future, balancing between hope and fear. In one hand they hold a bag with the disordered past, in the other bag, the feared future. Worrying does not take away tomorrow's grief; it takes away today's strength. It does not enable us to avoid evil, but it makes us incapable of dealing with it when it comes."

I once heard a nice story, a kind of legend. A small clock, which had just been finished by its maker, was put on a shelf in his shop between two old clocks that were busily and loudly ticking away the seconds. "So," said one of the old clocks to the newcomer, "you've just started this task. I feel sorry for you. You are bravely ticking now, but you'll be very tired once you've ticked thirty-three million times."

"Thirty-three million ticks?" said the startled clock, "but I could never do that!" He immediately stopped in desperation.

"Come on, stupid," said the other clock. "Why do you listen to such talk? That's not how things are. At each moment you only need to tick once. Isn't that easy? And then again. That's just as easy. Carry on like that."

"Oh, if that's all," the new clock cried, "then that's easy enough. Off I go." And he began to bravely tick each moment, without paying attention to the months and the millions of ticks. When the year was up, he had ticked thirty-three million times without realizing it.

Yes, living for the moment, that's what you need. The Lord's prayer says, "Give us today our daily bread." …A person does not fall so much because of the troubles of one day, but if tomorrow's burden is added, this load can become very, very heavy. It is wonderfully easy to live just for the day.
I share some more thoughts on worry, and three ways we can deal with it positively, in this article.
From Eternal Perspective Ministries

With the Coronavirus outbreak, China has been in the news frequently. We know that Christians are reaching out to the sick and scared, and sharing the hope of Jesus. In the face of such desperation and fear, many are responding to the gospel. These believers are counting the cost, because the last few years have proven that persecution of Chinese Christians continues. Open Doors USA reports, "From church demolitions, to the arrests of pastors, to the restriction of Bibles, to the law that bans children from church—the patterns are clear. …The government in China is trying to suffocate the faith of Chinese Christians."

Although it was first released almost 20 years ago, the message of Randy Alcorn's novel Safely Home remains relevant and timely today. Right now, you can purchase his novel from our ministry for $8 (50% off retail $15.99), plus S&H. We hope its story will encourage you to intercede for our brothers and sisters in China. Sale ends Thursday, March 12 at 12 pm PT (noon).
Photo by Phil Desforges on Unsplash