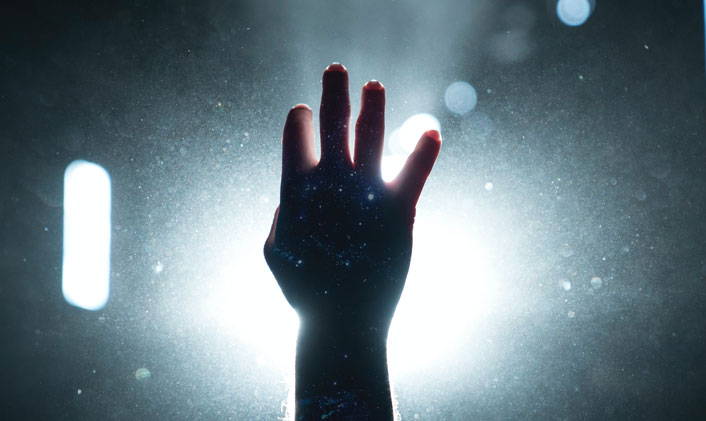 I was recently listening to Chris Tomlin's version of "Is He Worthy?"  (written by Andrew Peterson), and that prompted me to share some thoughts related to two favorite passages of mine, Revelation 5 and Daniel 7. But before I do so, please take a few minutes to watch this video of a precious little girl singing "Is He Worthy?" with her mom, and her dad playing the piano:
In this video I share more thoughts about the biblical grounds for the song:
If you'd like to read more, here are some related thoughts about Revelation 5 from my book Heaven:
Revelation 5:1-10 depicts a powerful scene in the present Heaven. God the Father, the ruler of Heaven, sits on the throne with a sealed scroll in His right hand. What's sealed—with seven seals, to avoid any possibility that the document has been tampered with—is the Father's will, His plan for the distribution and management of His estate. In this case, the entitlement of the estate is the earth, which includes its people. God had intended for the world to be ruled by humans. But who will come forward to open the document and receive the inheritance?
John writes, "I wept and wept because no one was found who was worthy to open the scroll or look inside" (Revelation 5:4).
Because of human sin, mankind and the earth have been corrupted. No man is worthy to take the role God intended for Adam and his descendants. Adam proved unworthy, as did Abraham, David, and every other person in history. But right when it appears that God's design for mankind and the earth will forever be thwarted, the text continues in high drama: "Then one of the elders said to me, 'Do not weep! See, the Lion of the tribe of Judah, the Root of David, has triumphed. He is able to open the scroll and its seven seals.' Then I saw a Lamb, looking as if it had been slain, standing in the center of the throne, encircled by the four living creatures and the elders. . . . He came and took the scroll from the right hand of him who sat on the throne. And when he had taken it, the four living creatures and the twenty-four elders fell down before the Lamb. . . . And they sang a new song: 'You are worthy to take the scroll and to open its seals, because you were slain, and with your blood you purchased men for God from every tribe and language and people and nation' " (Revelation 5:5-9).
Every finite being, angelic and human, stands in amazement at this man and what He has done. The Father, who sits on Heaven's throne, will never die. Instead, the heir, the beloved firstborn son, has died. He was slain that He might "purchase men for God"—and not just a small representation of fallen humanity, but "from every tribe and language and people and nation" (Revelation 5:9).
The passage culminates with a statement about Christ's followers: "You have made them to be a kingdom and priests to serve our God, and they will reign on the earth" (Revelation 5:10).
Psalm 2 speaks of Christ ruling "with an iron scepter" and dashing the nations to pieces "like pottery" (v. 9), a reference to the Messiah's return, judgment, and perhaps his millennial reign. But once we enter the new heavens and New Earth, there's no iron rule or dashing to pieces, for there's no more rebellion, sin, or death. The vanquishing of sin doesn't mean the end of Christ's rule. It means the end of His contested rule and the beginning of His eternally uncontested rule, when He will delegate earthly rule to His co-heirs.
"Great is the LORD, and greatly to be praised, and his greatness is unsearchable. …They shall speak of the might of your awesome deeds, and I will declare your greatness.  They shall pour forth the fame of your abundant goodness and shall sing aloud of your righteousness." (Psalm 145:3, 6-7)
In chapter 22 of my book Heaven, "How will we rule God's Kingdom?" I deal extensively with Daniel 7 as one of the richest Old Testament texts revealing the reality of the New Earth. Daniel 7 is a fascinating portion of God's Word and I think you'll enjoy learning more about it.
Browse more resources on the topic of Heaven, and see Randy's related books, including 50 Days of Heaven and We Shall See God.
Photo by Kyle Johnson on Unsplash