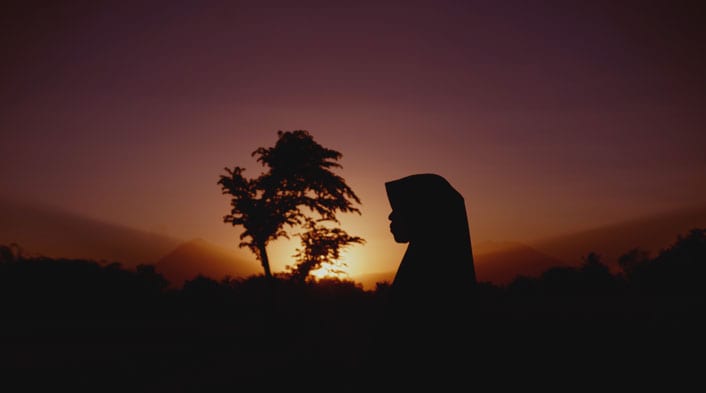 The question of the eternal destiny of those who've never heard Jesus' name is frequently raised.
God grants every person a lifetime (the length of which varies) to reform, to turn to Him for grace and empowerment. For those who die too young to place their faith in Christ, or who otherwise lack the mental capacity to respond to Him, many Christians throughout the ages have believed God may extend the atonement of Christ to cover them, as an act of grace. I agree. (I share more thoughts in this article.) Certainly, then, I believe He can take into consideration the unique needs and background and history of each person.
God gives people on this fallen Earth adequate opportunity to turn to Him. He has revealed Himself to us in the creation and in our conscience so that "men are without excuse" (Romans 1:20). Many people in a desperate time of need reach out and seek God. He says, "You will seek me and find me if you seek me with all your heart."
Though Scripture makes clear that there is an eternal hell, and that the way leading to it is broad and the gate to salvation narrow (only in Christ), His desire to redeem all people cannot be questioned. Christ's sacrifice for all is proof of that, as is the direct statement of Scripture: "He desires all men to be saved and to come to the knowledge of the truth" (1 Timothy 2:4).
Just as God went to great lengths to reach Cornelius with the gospel (see Acts 10), I believe God goes to great lengths to give people an opportunity for response, especially to any who genuinely seek Him.
If people respond to God, I believe He will send them further revelation of Himself through human agents, angels, direct intervention in dreams or visions, or however He chooses. I am completely convinced, for instance, that for decades the Lord Jesus has been appearing to Muslims in dreams, bringing many people to faith. The evidence is clear, repeated, and consistent. Open Doors USA says this:
In some of the toughest to reach countries like Iran, Pakistan, Afghanistan and so many others—we hear ongoing reports from our field workers about Muslims turning to Christ through dreams and visions. These dreams and visions don't always lead to immediate conversions, but they often play a vital role in one's journey toward Christ.
For example, they share this story:
We meet with Amir*, Rasha* and their two children, who fled from Homs. Proof of the extraordinary change lies in her arms sleeping—a five-month-old baby girl with the very Christian name Christina.

…The life of this family was and is still hard, but recently they found light in their life. "About three months ago, I was given a vision of Jesus Christ," Rasha shares. "I was sleeping and all of a sudden I saw Jesus Christ in white. He said 'I am Christ. You will have a beautiful daughter.' I was eight months pregnant, and a month later we received our beautiful daughter." At about the same time the husband had a dream, too. "I saw Jesus Christ. He was dressed in white. He said to me 'I am your Savior. You will follow me.'"

Both Amir and Rasha made a bold decision after these dreams. "We decided to follow Him. We named our baby Christina. We left our old Islamic customs."

*Names changed to protect identities
Of course, these miraculous dreams and visions in absolutely no way negate believers' responsibility and calling to bring the gospel to those who've never heard:
"Everyone who calls on the name of the Lord will be saved." How, then, can they call on the one they have not believed in? And how can they believe in the one of whom they have not heard? And how can they hear without someone preaching to them? And how can they preach unless they are sent? (Romans 10:13-15)
I share some more thoughts in this video:
Photo: Unsplash