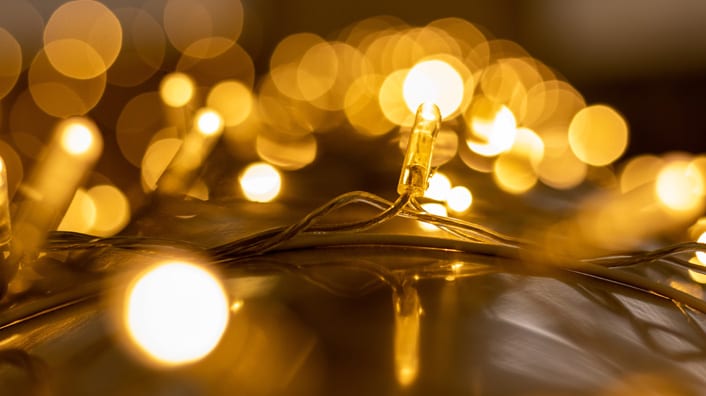 In this video, I read several quotes from the section of my book It's All About Jesus about Christ's birth. I hope these reflections will help you meditate on our Savior, because doing so will truly bring you great joy.

Have a Merry and Christ-centered Christmas!
For to us a child is born, to us a son is given; and the government shall be upon his shoulder, and his name shall be called Wonderful Counselor, Mighty God, Everlasting Father, Prince of Peace.  Isaiah 9:6
Now the birth of Jesus Christ took place in this way. When his mother Mary had been betrothed to Joseph, before they came together she was found to be with child… Behold, an angel of the Lord appeared to him in a dream, saying, "Joseph, son of David, do not fear to take Mary as your wife, for that which is conceived in her is from the Holy Spirit."  Matthew 1:18-20
[Mary] gave birth to her firstborn son and wrapped him in bands of cloth, and laid him in a manger, because there was no place for them in the inn.  Luke 2:7 NRSV
[Mary] looks into the face of the baby. Her son. Her Lord. His Majesty. At this point in history, the human being who best understands who God is and what he is doing is a teenage girl in a smelly stable. She can't take her eyes off him. Somehow Mary knows she is holding God. So this is he. She remembers the words of the angel. "His kingdom will never end."
He looks like anything but a king. His face is prunish and red. His cry, though strong and healthy, is still the helpless and piercing cry of a baby. And he is absolutely dependent upon Mary for his well-being.
Majesty in the midst of the mundane. Holiness in the filth of sheep manure and sweat. Divinity entering the world on the floor of a stable, through the womb of a teenager and in the presence of a carpenter.  Max Lucado
They all were looking for a king to slay their foes and lift them high. Thou cam'st, a little baby thing that made a woman cry. George MacDonald
Where you would have expected angels, there were only flies. Where you would have expected heads of state there were only donkeys, a few haltered cows, a nervous ball of sheep, a tethered camel, and a furtive scurry of curious barn mice. Except for Joseph, there was no one to share Mary's pain. Or her joy. Yes, there were angels announcing the Savior's arrival—but only to a band of blue-collar shepherds. And yes, a magnificent star shone in the sky to mark his birthplace—but only three foreigners bothered to look up and follow it. Thus, in the little town of Bethlehem… that one silent night… the royal birth of God's Son tiptoed quietly by… as the world slept.  Ken Gire
Late on a sleepy, star-spangled night, those angels peeled back the sky just like you would tear open a sparkling Christmas present. Then, with light and joy pouring out of Heaven like water through a broken dam, they began to shout and sing the message that baby Jesus had been born. The world had a Savior! The angel called it "Good News," and it was.  Larry Libby
Joyful, all ye nations, rise.
Join the triumph of the skies.
With angelic host proclaim,
"Christ is born in Bethlehem!"  Charles Wesley
The birth of Jesus is the sunrise of the Bible. Towards this point the aspirations of the prophets and the poems of the psalmists were directed as the heads of flowers are turned toward the dawn.  Henry Van Dyke
The most outstanding record that is graven on the scroll of time is the date of the birth of Jesus Christ. No issued document is legal, no signed check is valid, and no business receipt is of value unless it bears the statistical reference to this great historic event.  Homer G. Rhea Jr.
For millions of people who have lived since, the birth of Jesus made possible not just a new way of understanding life but a new way of living it.  Frederick Buechner
The coming of Christ by way of Bethlehem manger seems strange and stunning. But when we take him out of the manger and invite him into our hearts, then the meaning unfolds and the strangeness vanishes.  Neil Strait
If Jesus were born one thousand times in Bethlehem and not in me, then I would still be lost.  Corrie ten Boom
So God throws open the door of this world—and enters as a baby. As the most vulnerable imaginable. Because He wants unimaginable intimacy with you. What religion ever had a god that wanted such intimacy with us that He came with such vulnerability to us?… So vulnerable that His bare, beating heart could be hurt? Only the One who loves you to death.  Ann Voskamp
A God who was only holy… would have simply demanded that we pull ourselves together, that we be moral and holy enough to merit a relationship with him. A deity that was an "all-accepting God of love… this God of the modern imagination would have just overlooked sin and evil and embraced us. Neither the God of moralism nor the God of relativism would have bothered with Christmas.  Timothy Keller
The baby of Bethlehem was Creator of the universe, pitching his tent on the humble camping ground of our little planet. God's glory now dwelt in Christ. He was the Holy of holies. People had only to look at Jesus to see God.  Randy Alcorn
Long before silver bells jingled, Christmas lights twinkled, and horse-drawn sleighs went dashing through the snow, God reached down from heaven with the best gift of all. Love, wrapped in swaddling clothes. Hope, nestled in a manger.  Liz Curtis Higgs
In our world too, a Stable once had something inside it that was bigger than our whole world.  C.S. Lewis
Come to earth to taste our sadness,
he whose glories knew no end;
by his life he brings us gladness,
our Redeemer, Shepherd, Friend.
Leaving riches without number,
born within a cattle stall;
this the everlasting wonder,
Christ was born the Lord of all.  Charles Wesley
Human logic says the King of kings should have been born in a palace, surrounded by luxury. Instead, the only door open to the humble Savior was a dirty stable. Amazingly, and revealingly, this was all by God's design. Why is this good news for us? Because the Savior offered himself on our behalf, we won't find "No Vacancy" signs in Heaven. If we've made our reservations by receiving God's gift in Christ, then Heaven is wide open with plenty of room for all of us.  Randy Alcorn
No other God have I but Thee; born in a manger, died on a tree. Martin Luther