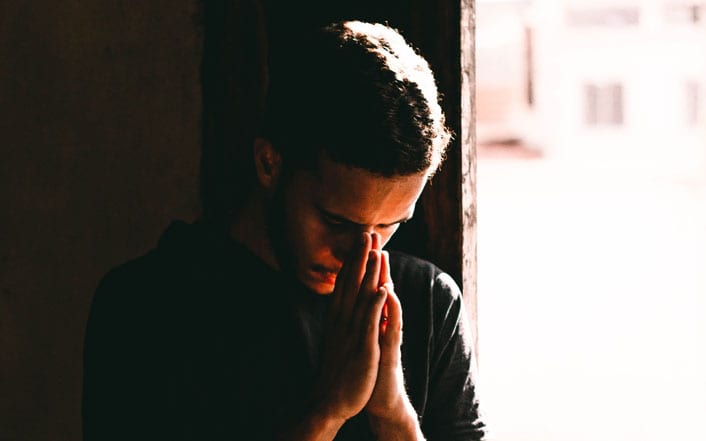 One common Christian misunderstanding today is that grace and salvation in Jesus means God has lowered His standards, as compared to the Old Testament law. That's simply not true. God has raised His standards for the Christian life—but He has empowered us to live that Christian life through our relationship with Him and His indwelling Holy Spirit. His grace teaches us to say "no" to ungodliness (Titus 2:12).
First John 1:8-10 makes it clear that as believers we still commit sin: "If we claim to be without sin, we deceive ourselves and the truth is not in us. If we confess our sins, he is faithful and just and will forgive us our sins and purify us from all unrighteousness. If we claim we have not sinned, we make him out to be a liar and his word is not in us."
John goes right on to say—ignore the chapter division which was not part of the inspired text—"My dear children, I write this to you so that you will not sin. But if anybody does sin, we have an advocate with the Father—Jesus Christ, the Righteous One. He is the atoning sacrifice for our sins, and not only for ours but also for the sins of the whole world." (1 John 2:1-2)
Scripture says we will sin and that we shouldn't deny but should confess our sin, and celebrate the daily cleansing work of Jesus our Advocate. It also says the Bible is given to us not to make us sinless yet, but to help us sin less, to be sanctified now, anticipating the day we will be glorified and forever sinless.
Can a believer sin? Yes. Should a believer sin? No. God has given us in Christ the resources so that we can turn from sin and live a life that is righteous and holy before Him! We are new creations in Christ. First Corinthians 10:13 says we face no temptation or trial that does not offer an escape for the fully yielded Christian.
We should recognize and live in accordance with our redeemed identity in Christ. Yes, we are cleansed. Yes, we are new in Him. Yes, we are covered by the righteousness of Christ. We are His saints, His holy ones. But there are three tenses of salvation: we have been saved, we are being sanctified, and we will be glorified. Glorification still awaits us, when we enter the presence of God. When glorification happens, there will be complete sinlessness. But until that time, we are still sinners. Sanctification is very real, but it is not the same as glorification. Sanctification means having great progress and victory in our battles with sin. But as I explain in a video, it does not mean sinless perfectionism. That is reserved for glorification, which awaits us in Christ's presence, but is not the state we are in now.
There is a danger, however, in repeatedly affirming that we still sin. Some people rationalize sin and end up saying, "It's inevitable that I'm going to sin, so why bother trying not to?" They forget that God has given us the power of Christ so that we do not have to sin. We are empowered to live righteous lives. Sin is not inevitable. "His divine power has given us everything required for life and godliness through the knowledge of him who called us by his own glory and goodness" (2 Peter 1:3).
We should never be content with our sin or excuse ourselves from it. Rather, we should be quick to recognize our sin, so that we can confess it to our merciful Savior and keep it from entangling us. There is no more certain way to be entangled by sin than to keep telling yourself what you're doing really isn't sin at all.
The caution is worth repeating: if you are a believer, don't fall into the mistake of thinking sin is inevitable, or that you are not fully responsible for your sins. Don't say to yourself, "I'm just a sinner—it's no big deal. We all sin all the time anyway. That's normal, so I may as well sin this time too." Don't dare to commit sin reassuring yourself it doesn't matter since Christ will forgive your sins anyway. Sin against God always matters. No sin is small that crucified Jesus.
As Christians, we should be living a righteous life, one characterized by walking in the light, not in darkness. Remind yourself you have died with Christ, you are raised with Christ, and you are a new person in Him. Remember His love for you and that He is more than able to help you with whatever struggle you are facing today. Then live a righteous life, calling upon His infinite power, grace, and help.
For more on grace and the Christian life, see Randy's book Beautiful and Scandalous: How God's Grace Changes Everything.
Photo by Hian Oliveira on Unsplash