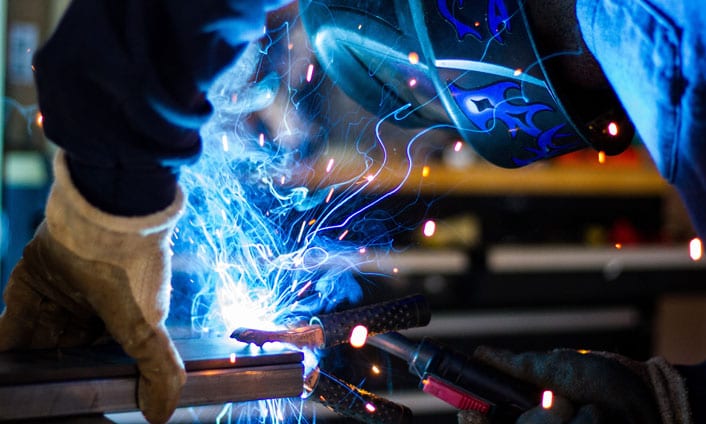 Writing in the New York Times, Arthur Brooks summarizes modern happiness research: "It turns out that choosing to pursue four basic values of faith, family, community and work is the surest path to happiness."
It's possible to maximize our happiness in whatever work God gives us by doing it with excellence.
Martin Luther King Jr. said, "If a man is called to be a street sweeper, he should sweep streets even as Michelangelo painted, or Beethoven composed music or Shakespeare wrote poetry. He should sweep streets so well that all the hosts of heaven and earth will pause to say, 'Here lived a great street sweeper who did his job well.'"
This is a biblically grounded statement, in keeping with the words of Paul: "Whatever you do, work heartily, as for the Lord and not for men" (Colossians 3:23). When we work out of duty alone, we likely won't experience happiness. When we're trying to please people, we become unhappy if they're displeased with us. If we labor to earn God's favor, we'll either imagine we've earned it and become proud and unhappy, or we'll realize we can't and become depressed and unhappy. Working for minimum wage, or for no pay at all, when done honestly and for God's glory, can bring more joy than any million-dollar salary (see Proverbs 10:9; Proverbs 11:1; 1 Corinthians 4:2; 1 Corinthians 10:31; Hebrews 13:18).
If you're truly dissatisfied in your work, consider changing jobs, if you can—even if it means living on a lower income. But seeming drudgery can become fulfilling when our perspectives change. If we believe in God's sovereign plan, we'll work at our jobs to please Him, grow in character and Christlikeness, and use our unique sphere of influence to share the gospel.
Though I haven't seen them for twenty years, I've never forgotten the father and son who picked up our trash each week. I could hear them singing and laughing. If I was outside when they came by, they'd say, "Have a great day!"—and it was obvious that's what they were having! Likewise, God the Father loves Jesus. It showed in His work, and His Son entered into His Father's happiness.
English architect Sir Christopher Wren (1632–1723) supervised the construction of a number of magnificent cathedrals in London. According to one story, a journalist interviewed some of the workers at a building site. He asked three of them, "What are you doing?"
The first replied, "I'm cutting stone for 10 shillings a day."
The next answered, "I'm putting in 10 hours a day on this job."
The third said, "I'm helping Sir Christopher Wren construct one of London's greatest cathedrals."
It's pretty obvious which of these people was the happiest! There's nothing wrong with working to be paid. But if we see the greater significance of our work—no matter how menial—and we do it all to God's glory, it changes everything.
Excerpted from Randy's book Happiness.
Photo by Rob Lambert on Unsplash