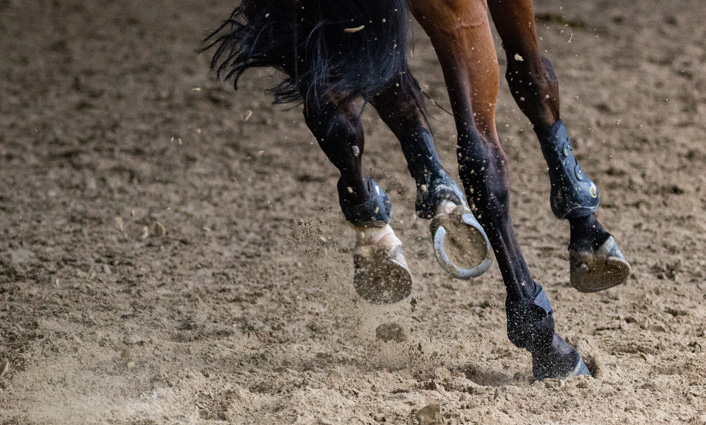 I love these thoughts from Abigail Dodds, the author of (A)Typical Woman: Free, Whole, and Called in Christ and a regular contributor to Desiring God:
There's a scene in the Chronicles of Narnia where the young Shasta and Aravis are being pursued through valleys and over ridges by wicked men. Their horses (Narnian talking horses) were running as fast as they could to get away—or so they thought—until the Great Lion also begins chasing them from close range. Suddenly they discover a new gear—a speed that would have never been known apart from this particular terror.

Have you learned this yet? That what you consider your limits aren't your limits? That you don't actually know what your limits are? We think we've given our all, we think we have no more to give, but actually, we simply have never had our limits truly tested.

I find great comfort in knowing that when my mind says, "I can't do that—it's beyond my limits—I can't endure that particular loss, I can't live with that particular trial, I can't face that certain outcome, God is perfectly capable of applying the kind of pressure that will prove me wrong.

And it's very counterintuitive that God shows us that we most certainly can do the thing we think we can't —not merely by encouragement or pouring on the affirmation, but by bearing down and increasing the trial.

Because here's the truth we miss: His pushing us past our limits is His grace to us just as much as His encouragements are. He's driving us toward His goodness. He's pressing us beyond ourselves to new vistas of Himself. And when we're under the pressure of the Great Lion, never, ever let yourself forget: all His paths are steadfast love. He cares for you.
Joni Eareckson Tada writes in When God Weeps, "Before my paralysis, my hands reached for a lot of wrong things, and my feet took me into some bad places. After my paralysis, tempting choices were scaled down considerably. My particular affliction is divinely hand-tailored expressly for me. Nobody has to suffer 'transverse spinal lesion at the fourth-fifth cervical' exactly as I did to be conformed to his image."
I say this in my book If God Is Good:
God uses suffering to purge sin from our lives, strengthen our commitment to Him, force us to depend on His grace, bind us together with other believers, produce discernment, foster sensitivity, discipline our minds, impart wisdom, stretch our hope, cause us to know Christ better, make us long for truth, lead us to repentance of sin, teach us to give thanks in times of sorrow, increase our faith, and strengthen our character. And once He accomplishes such great things, often we can see that our suffering has been worth it.
God doesn't simply want us to feel good. He wants us to be good. And very often, the road to being good involves not feeling good.
Photo by Philippe Oursel on Unsplash