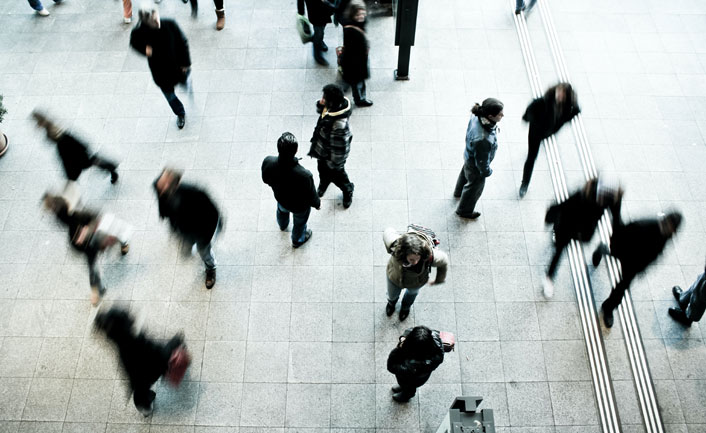 Recently I shared this story on my Facebook:
I took a road I normally don't and was stuck at a long red light. A woman called, "Got change for a dollar?" I gave her money and one of my little books about Heaven, which includes the Gospel. She said, "Cool" and thanked me. Had I driven a different street, we wouldn't have met. This was a divine appointment. I don't know whether she read the book, or whether it will end up in the hands of one whose life will be changed. But if it does, one day I'll meet whoever God touched. In His sovereignty, God arranges unique opportunities for each of us to be generous and point others toward Jesus (Acts 8:26ff). I didn't sense only God's sovereignty in that moment; I also sensed His happiness. What a delight it was to have this unexpected encounter that I could never have orchestrated. "He has made everything beautiful in its time. He has also set eternity in the human heart; yet no one can fathom what God has done from beginning to end" (Ecclesiastes 3:11, NIV).
Reader Matt Augee replied with a story of his own about a remarkable divine appointment. Matt was one of the original members of our Good Shepherd Community Church high school group. I was one of the pastors when we started the church in 1977. Matt now serves in ministry to military families.
His story is a reminder of the needy people who surround us, and when we asked, he was glad for us to share it. May God open our eyes to those He puts in our paths:
I had an encounter like that a week ago at a veteran's memorial monument when I was meeting a family to plan the celebration of life for their veteran they had recently lost. I felt God prompted me to go early and I arrived 25 minutes early, just in time to be there when a young woman walked in with her head down and face hidden and sat down at one of the memorial etched bricks in the ground and kept touching it and quietly sobbing and speaking without any sound. I watched her for a little bit and I instinctively felt that I needed to talk to her and that she was suicidal.

My service dog went over to her and sat down next to her and leaned on her. That opened up the opportunity for me to talk to her. She had lost all hope and she came to say goodbye to her grandfather who had raised her and died five years earlier and was a veteran. She came to say goodbye to him and then to take her own life right there. If I had not arrived early I would have come across a dead woman right there at the memorial. I asked her some questions and if she was open to talk about spiritual things and she was. I was able to get her help with our staff and give her hope. I actually referenced 2 of your books to her.

She has texted us to let us know that she's doing better but she's going to need a lot of care and follow up. I'm just grateful that I was in the right place at the right time and ready to talk with her and give her hope in Jesus. I deal weekly with military and first responder families in crisis from service and a lot of suicide prevention and intervention. Especially the last 21 months. So many people are hurting so badly. So many have lost hope. We're losing more spouses and dependent teenagers of military and first responders then we are military or first responder service members. The servicemember issues transfer in the home to the other family members so we have to treat the entire family.

This girl I met was raised by her grandfather who was a Vietnam veteran. She absorbed his service-related issues. I have had countless situations where it was clear that God put me in a certain places at certain times and some of the times I wasn't ready to do what was needed, but we are reminded in Scripture to always be prepared to give an answer and so we must be ready at any moment to talk with anyone that we encounter. I would appreciate you guys praying for her and that she will bring her burdens and lack of hope to the cross.

Thanks, Randy, for all you do to fuel us and challenge us with rational dialogue on God's Word.
I'm a firm believer that many of life's inconveniences involve divine appointments with people the Lord brings into our lives—if only we open our eyes to see them. God appoints the times and places we live (Acts 17), and is a Master of the exact timing that creates the beauty of divine appointments. I've had them in stores and restaurants and on airplanes. (See more I've written and shared about divine appointments over the years.)
Photo by Timon Studler on Unsplash