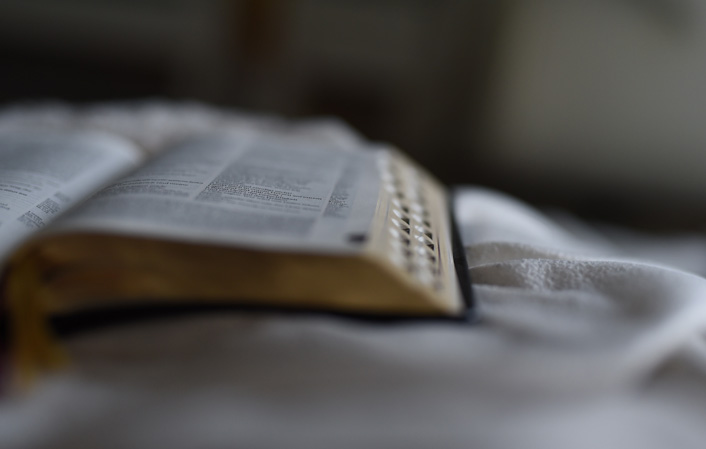 [originally written March 9, 2022]
Last Thursday, after six days of increasingly poor health, Nanci was admitted to the hospital Emergency Room. She has since come home from the hospital, and a hospital bed has been moved into our room with a recliner next to it for me or others.
Things have radically changed since Thursday. Nanci has been in an altered state mentally. We don't know if that's temporary or permanent.
My daughters Karina and Angela and I were up most of Sunday night with her. (No surprise, the girls are a wonderful care team, just amazing.) Part of it was very precious and beautiful, as Nanci was raising her hands up to the Lord, singing and sweetly asking Him to take her to be with him. Part of it was tough. She is struggling to find the right words and wants to get out of bed, but we can't let her because she is so physically unstable.
We met with the hospice director Monday morning and then a hospice social worker. Nanci is officially now in hospice care, so that means her death is expected within six months. It could be a lot less than that or it could be more, of course no one knows.
Nanci and I have had end-of-present-life conversations going back years and again in recent months. She is ready to meet Jesus. After what I have seen in the last several days—which has been so hard on her—I feel ready to let her go, even though in another sense of course I can't be ready. Thanks for your prayers.
Lamentations 3:19-26 is on my heart:
I remember my affliction and my wandering, the bitterness and the gall.

I well remember them, and my soul is downcast within me. Yet this I call to mind and therefore I have hope:

Because of the Lord's great love we are not consumed, for his compassions never fail. They are new every morning; great is your faithfulness.

I say to myself, "The Lord is my portion; therefore I will wait for him."

The Lord is good to those whose hope is in him, to the one who seeks him; it is good to wait quietly for the salvation of the Lord.
For more updates, see Nanci's Caring Bridge site.