The love that springs from my natural heart is thin and sharp as a razor blade. It may appear glimmering, but its deceptive edge waits, ready to cut and run at the least sign of ingratitude or condescension. The love that I show, in my own strength, is stingy and calculating. This love, the love that comes from me and without Him, isn't love at all.
The psalmist says, "Search me, O God, and know my heart; test me and know my anxious thoughts. See if there is any offensive way in me, and lead me in the way everlasting." Ps. 139: 23-24
The truth that "love," when it comes solely from the human heart, is an unsustainable, cheap and brittle copy of the real thing, has been an ever-growing realization in my own heart for years, but this week, this theme took center stage.
Fyodor Dostoevsky's The Brothers Karamazov so bluntly, yet beautifully exposes human "love" for what it is. Madame Khoklakova, a woman in her thirties with a chronically ill teenage daughter, visits Father Zosima, a monk who functions as a source of godly wisdom throughout the novel. Khoklakova pours out a heart in tension, telling Zosima that sometimes she imagines dropping everything and becoming "a sister of mercy," which, today, would be the equivalent of leaving home and country to become a missionary.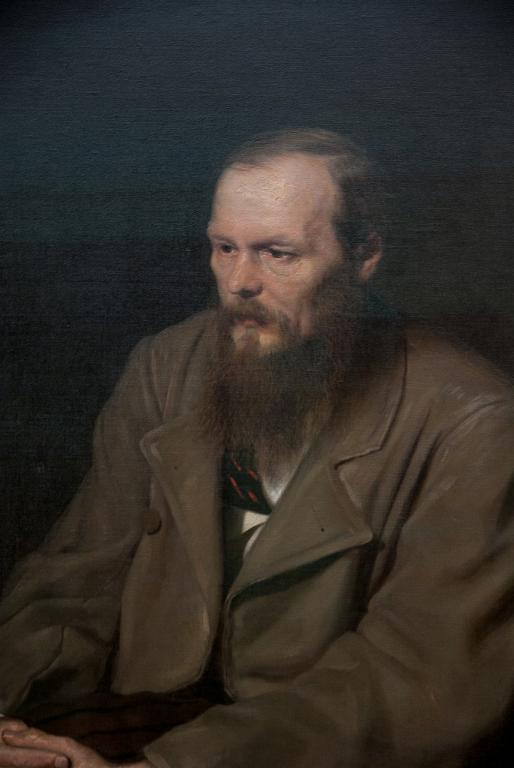 "I close my eyes, I think and dream, and in such moments I feel an invincible strength in myself. No wounds, no festering sores could frighten me. I would bind them and cleanse them with my own hands…if there's anything that would immediately cool my active love for mankind, that one thing is ingratitude. In short, I work for pay and demand my pay at once, that is, praise and a return of love for my love. Otherwise I'm unable to love anyone!"
Khoklakova had a dull existence where her acts of love were met with ingratitude: her ailing teenage daughter was capricious, whiny, and manipulative. And for a moment it seemed to her that a new situation, a clean slate, would wash her clean of the resentment and fatigue built up by years of caring for her daughter, that she would be reborn into a selfless saint ready to sweeten the world with her love.
Her situation illustrates a reality that I find in myself: in the midst of days where dullness is common and acts of love seem small and insignificant, I romanticize situations in which I would have the chance to do something big, something that seems to matter by worldly standards. In essence, I desire to love others in order to prove that I am significant.
But Zosima's answer challenges me to run away from this inclination and toward the love that only comes through Christ:
"…active love is a harsh and fearful thing compared with love in dreams. Love in dreams thirsts for immediate action, quickly performed, and with everyone watching. Indeed, it will go as far as the giving even of one's life, provided it does not take long but is soon over, as on stage, and everyone is looking on and praising. Whereas active love is labor and perseverance, and for some people, perhaps, a whole science."
This "love in dreams" is a human love, a love that is immediately satisfied with others' recognition, whereas active love, the love of Christ in us, may never be seen or acknowledged. It may not always be accompanied by warm feelings, but rather "labor and perseverance."
When I think of this active love, I think of my grandmother, who cared for my grandfather during his slow and painful decline. Each night allowed only scattered sleep, as he called for her throughout the night. This went on for months, unseen, unrecognized, but she kept on, persevering in this active love until his death. This is the type of love that Christ calls us to, a love that is only possible through his power within me, not by any strength of our own.
As Paul writes in Romans, "I [found] this law at work: Who will rescue me from this body of death? Thanks be to God through Jesus Christ our Lord" (Chapter 7: 24b-25). Zosima, too, mirrors the Scripture with the rest of his answer to Khoklakova:
"But I predict that even in that very moment when you see with horror that despite all your efforts, you not only have not come nearer your goal but seem to have gotten farther from it, at that very moment-I predict this to you-you will suddenly reach your goal and will clearly behold over you the wonder- working power of the Lord, who all the while has been loving you, and all the while has been mysteriously guiding you"
The realization of how tainted our motives are can tempt us to stand immobile, not acting. If we give into this temptation though, we won't do anything, much like the steward who buried his talent in the ground. Instead, during this Lent we must pray that the ever-increasing knowledge of our own sinfulness would grow  humility and the desire to do what He asks, regardless of how we might feel in the moment. For Christ is greater than the sin inside us, and He has filled our earthly bodies of death with His eternal life-giving love.
Photo Credit of Dostoyevsky: Pixabay